PREMIER LEAGUE
Liverpool need a miracle to have Van Dijk back this season - Klopp
Amid reports Virgil van Dijk could return for Liverpool in April, Jürgen Klopp said it is "unlikely" the centre-back will play this season.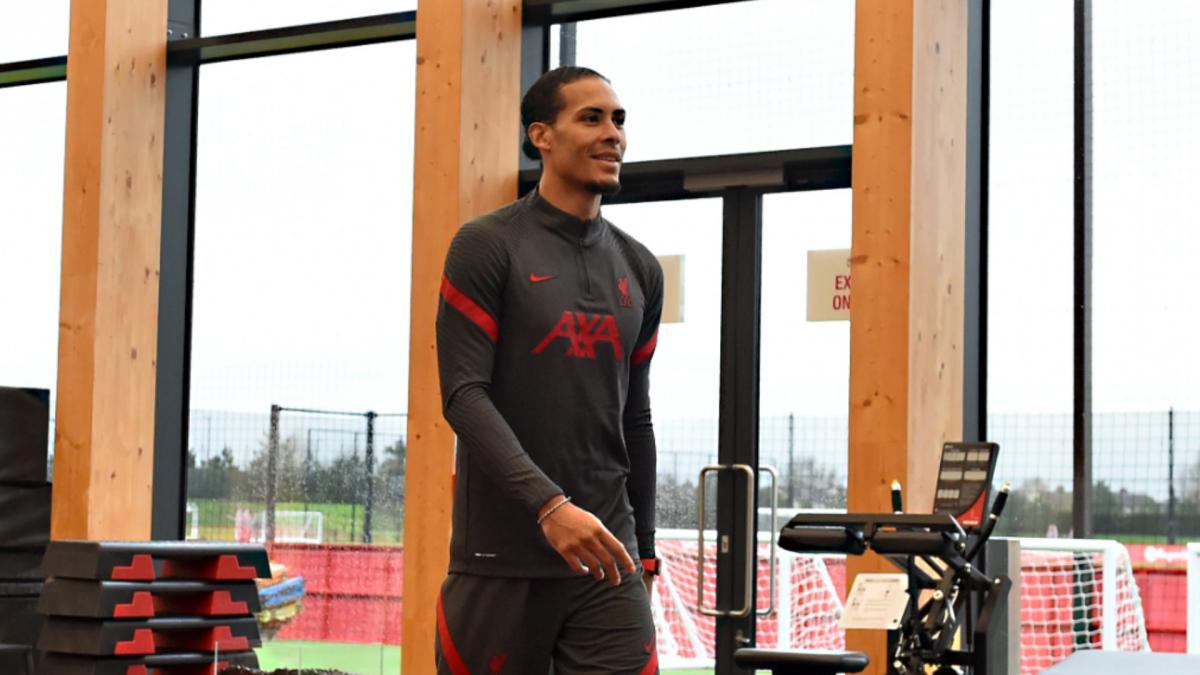 Virgil van Dijk will not play again for Liverpool this season barring "a miracle", according to manager Jürgen Klopp.
Van Dijk return unlikely
It had been reported that Van Dijk could return in April from an anterior cruciate ligament injury suffered in the Merseyside derby last October.
The 29-year-old has been undertaking his rehabilitation in Dubai and was said to be closing in on a return to the pitch, but Klopp does not consider that to be a realistic possibility.
"Whatever happens I think we have space for Virgil on the Champions League list, I think he was on the Premier League list – nobody told me I have to change something with that. If we have space in the Champions League list, Virgil will be on the list," he told a news conference.
"No doctor told me there's a chance for Virgil to play again this season. I don't want to say it's impossible, but it's not likely.
"If we have space we will put them all on even when the medical people tell them there's no chance because we believe in miracles from time to time.
"But if there's no place then we have to consider these things and say the chance is not too big so we have to make a decision. But if they're on the list then it's only because we hope for nearly a miracle and that's it."
Throwing in the new boys
With Joe Gomez, Joel Matip and makeshift centre-back Fabinho also out injured, Liverpool brought in Ben Davies from Preston North End and Ozan Kabak from Schalke on deadline day.
Klopp was pleased to have bolstered his defensive options and intends to let Rhys Williams return to the Under-23 squad in order to get more game time.
Liverpool take on Brighton and Hove Albion on Wednesday and Klopp is hopeful he will not have to throw Davies and Kabak straight into action against Graham Potter's men at Anfield.
"The good thing is it is football and they play football in Germany and the Championship, so that's not the problem," said Klopp.
"[There have been] 12 or 13 different centre-half pairings and then that makes it more difficult for example Neco [Williams] and Kostas [Tsimikas] too.
"You search for stability in the team when you change that often, but we don't live in an idle world and that means we have to be smart and quick and try different things.
"We play differently to Preston and Schalke so they'll need time but we don't have a lot, so we'll use the time we have in our hands and try our best.
"If they had to start Wednesday together I think that would be not too cool, but we will give them a few more days."