Has Patrick Mahomes ever won a Super Bowl?
Kansas City Chiefs star Patrick Mahomes will play his second Super Bowl in a row and is hoping to add to his honors in what has been an incredible start to his career.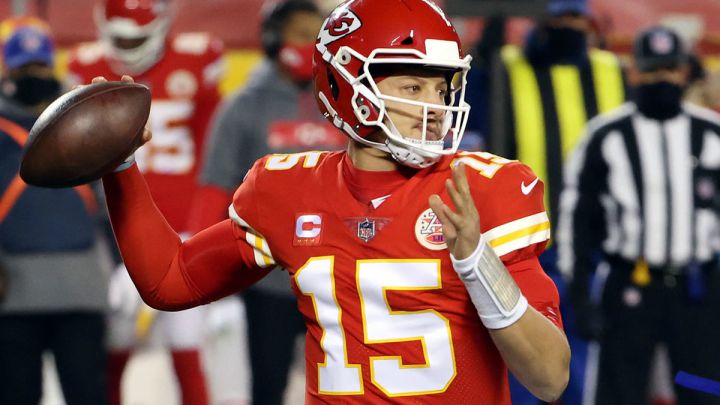 Patrick Lavon Mahomes II is quarterback for the Kansas City Chiefs. At 25 he is one of the stars of the NFL and this Sunday he will battle it out for his second Super Bowl ring. He will also be looking to be crowned MVP in a Super Bowl for the second consecutive year.
Mahomes' first Superbowl win: starting at 24
At just 21 years old, this Texas Tech University-trained quarterback made his NFL debut in 2017, as a substitute for Alex Smith. In that year he wasn´t a starter until week 17, which was to give a rest to the main man, Smith.
In 2018, however, he was the starting quarterback throughout the season and in the 2019/20 season, he led his team to the Super Bowl played at the Hard Rock Stadium in Miami, Florida, against the San Francisco 49ers. The game ended 31-20 for the Chiefs and Patrick Mahomes had his first Super Bowl win at the age of just 24, as well as claiming his first MVP.
This season he has helped to take his team to the Super Bowl again, and now targets his second consecutive championship title, this time, against Tom Brady's Tampa Bay Buccaneers.
Mahomes the leader
Patrick Mahomes became one of the youngest players to win a Super Bowl as a starting quarterback in 2020 and was one of the outstanding stars of the NFL. Thanks to his performances, his team offered him the best contract in the sport's history, for an amount of more than 500 million dollars over 10 years.

This was a clear statement that despite his youth, Mahomes is the star and leader of his team.
Brady vs Mahomes: duel of opposites
To get his second ring, Mahomes will have to beat Tom Brady, one of the best players in the history in the NFL and one of the oldest still playing at 43.
This Sunday the two best current quarterbacks will face off. While Mahomes will be looking for his second Super Bowl, Brady will be aiming for an incredible seventh. Will Mahones be able to defeat Brady and get his second ring?
The game will be played at Raymond James Stadium in Tampa, Florida with 22,000 people, a third of the capacity due to covid-19 restrictions.
Super Bowl LV: find out more
For the most up-to-date Super Bowl LV news, including all the event information, download and register for the NFL OnePass app at NFL.com/OnePass. Here at AS English we'll continue to bring you all the latest news, opinion and points of interest in our daily live blog as we build up to the big day.