Rodgers honoured to win third MVP award and join exclusive NFL club
Aaron Rodgers revelled in his latest success – named the league's Most Valuable Player for the 2020 season.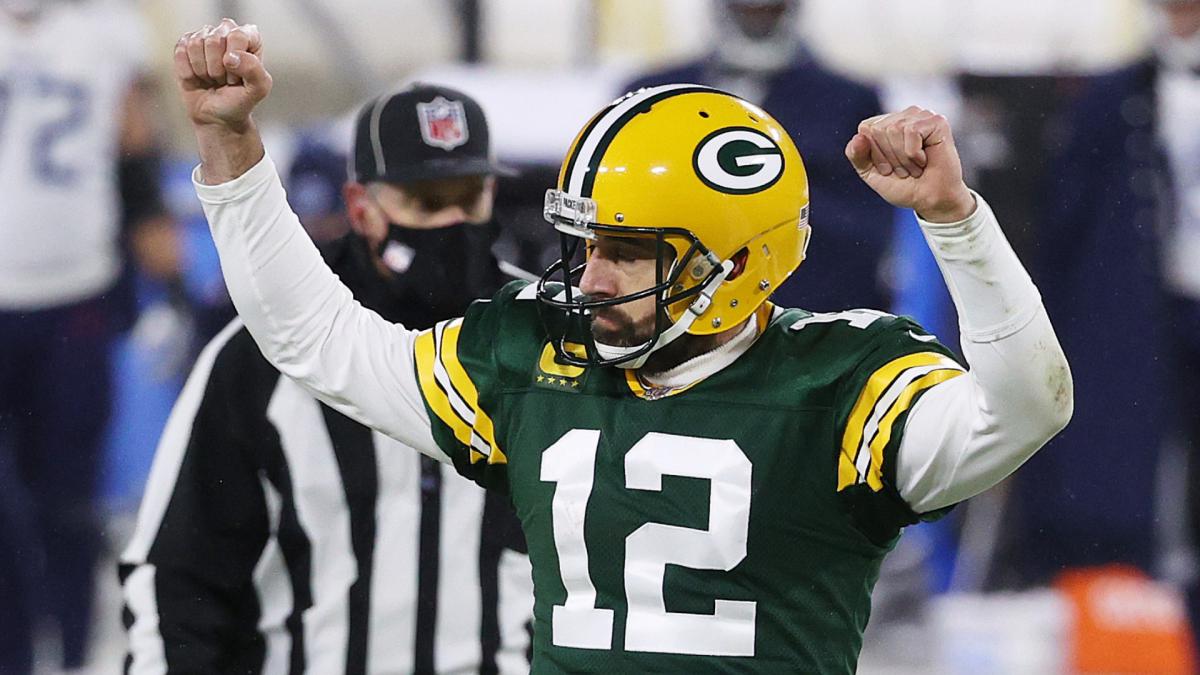 Green Bay Packers star Aaron Rodgers said he is honoured to be named MVP after being crowned the NFL's best player for a third time.
Rodgers capped a stellar 2020 regular season by receiving another Most Valuable Player award on Saturday, having also reigned supreme in 2011 and 2014.
The Packers fell short in the NFC Conference Game, beaten by Super Bowl finalists the Tampa Bay Buccaneers, but veteran quarterback Rodgers still enjoyed a memorable campaign.
Rodgers amassed 48 touchdowns, five interceptions and a completion rate of 70.7 per cent for the Packers this season.
His quarterback rating of 121.5 puts him second on the all-time list among qualifiers, behind only his 2011 campaign (122.5).
In total, Rodgers completed 372 of 526 attempts for 4,299 yards as the Packers topped the NFC North with a 13-3 record to clinch home-field advantage and the top seed in the NFC playoffs for the first time since 2011.
Rogers on NFL MVP award
"It's an honour to win this award for the third time," Rodgers said in a pre-pared video acceptance speech. "2020 was definitely a crazy year filled with lots of change, growth, some amazing memorable moments, 180 straight days of having my nose hairs scraped, playing for very little fans or no [fans] the entire season. I got engaged, and I played some of the best football of my career. "
The 37-year-old Rodgers is now level with Buccaneers quarterback Tom Brady, Packers great Brett Favre, Johnny Unitas and Jim Brown with three MVP honours – only Peyton Manning (five) has more in NFL history.
"The guys on that list are guys I grew up watching, idolising," Rodgers said. "To join that list of guys who've won it more than twice is pretty special."
Rodgers became the first QB to lead the league in the categories of touchdown passes, completion percentage, passer rating and interception percentage (1.0) in the same season since 1992, when Steve Young won the first of his two MVPs.
"To have won it in my fourth year as a starter was very special, and now to win it in my 13th year as a starter, in a new offense, is pretty amazing and something I'm really proud of," Rodgers said.
"To have sustained success and to be playing your best football at 37, in my 16th season, is something I take a lot of pride in."
Rodgers added: "I'm really thankful for my team-mates, the way that they played this year. It's so much fun being called upon to be a leader of this football team.
"I'm thankful for the opportunity to still be here, to still be the starting quarterback of the Green Bay Packers.
"The success we had this year made the season a lot of fun at a time when there was a lot of turmoil and protocols around coronavirus.
"So I'm thankful for all my guys, all the support from them, having my back, listening to me, questioning me, having great conversations, growing together on the field, and then going out and putting up big-time performances."