Chivas to open doors to fans for clash with Pumas
The team from Guadalajara could start letting fans in their stadium for matchday 8 of the 2021 Guardianes tournament when they host Pumas UNAM.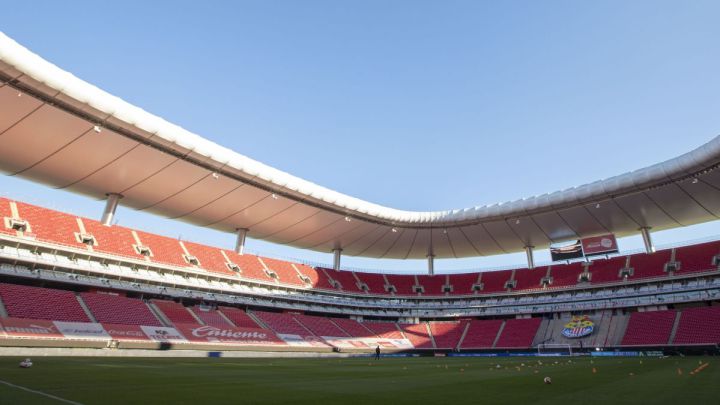 After defeating Club León last weekend and recording their first victory of the 2021 Guardianes tournament, Chivas are ready to host Necaxa this Saturday at the Akron stadium. After the game they will visit Pachuca and then play at home against Pumas UNAM for matchday 8.
For the game against Pumas, the team from Guadalajara could let fans into their stadium for the first time this year, according to multiple reports. The game will be played on Monday 28 February and the club is working with the health authorities in Guadalajara so fans can watch the game at a limited capacity.
Successful in the past
Currently, no Liga MX teams have opened their doors to fans, due to the coronavirus pandemic in Mexico, but Chivas became the first and only team to do it in the 2020 Guardianes tournament for regular season games and playoffs.
"Back in 25 November, Chivas was very successful at managing fans inside the stadium for their home games and they have kept working hand-by-hand with the authorities to do it again this tournament," read a statement from Chivas.
The governor of Jalisco Enrique Alfaro authorised the two teams from the city, Chivas and Atlas, to present a plan to start letting fans into their stadium amid the pandemic in the country. So if they see their plan approved, they could become the first two teams this tournament with fans in their respective stadiums.