Miguel Herrera explains why Giovani dos Santos didn't reach his full potential
The former Club América manager criticized the Mexican international for complaining too much when he suffered a little injury and that is why he failed to reach his full potential.
Giovani dos Santos was recruited by FC Barcelona at a very young age and he developed as a player in the youth academies. After making his way up the ranks, he made his debut with the first team in 2007. That year he was considered to be one of the best young talents in all Europe, but his career didn't go the way everyone expected.
In the 2007/08 season, Dos Santos only scored three goals in 28 LaLiga appearances and failed to make an impact at the highest level. For the next season, the bosses at Barça decided to transfer him to Tottenham Hotspur for $2.48 million, but they had a buy-back clause in case he reached his full potential.
The Mexican international only played 17 Premier League games and failed to score a goal, so Spurs decided to loan him to Ipswich Town, because he was under contract until 2012. He then went on to play for Galatasaray (loan), Racing Santander (loan), Mallorca (2012-2013), Villarreal (2013-2015), LA Galaxy (2015-2018) and since 2019 he has been playing for Club América.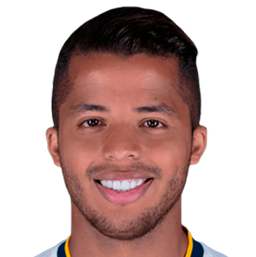 For three tournaments he was managed by Miguel Herrera at the Eagles, but yet again injuries prevented him from making an impact at América. During his time in the Liga MX, Dos Santos has made 37 appearances and only scored three goals. Herrera was sacked last December and during an interview with Carlos Master Muñoz he explained why Dos Santos hasn't reached his full potential.
"Giovani is an amazing player and I like him a lot, that is why I brought him to Club Amérca in 2019. The thing with him is that when he gets injured it takes a lot of time for him to recover. He has been like that his entire career. When he is injured he tells me 'I'm hurt, I'm hurt' and there's nothing you can do," he said.
"The medical staff would tell me that Giovani can only play 60 minutes so I always substituted him so he could eventually reach full fitness and play the entire 90. But then after three consecutive games of playing 60 minutes, he would tell me 'I'm hurt.' So during the week he would only practise with the rest of the team twice and the rest of the days he would just jog around because he said he was hurt.
"So there was a time he missed three games in a row because he kept saying he had a thigh injury, but if another player like Javier Hernández would've been in Giovani's shoes, I bet you that he would play even though he had minor injuries," Herrera added.

Just two starts for Dos Santos in 2021 Guardianes tournament
Dos Santos' contract with Club América expires on 30 June 2021 and in eight matchdays of the 2021 Guardianes tournament, he has only played five. Under manager Santiago Solari he has started in two games, come on as a substitute in three and remained on the bench in three. He has featured for a total of 194 minutes and has not scored a goal in this tournament.