Kroos: "Blonde, blue eyes... I was a total Nazi for some people"
The Real Madrid midfielder recalled how he was criticised when he said he didn't like the way which Mesut Özil announced his retirement from the national team.
On top of his skills on the pitch with Real Madrid, Toni Kroos is also known for his social skills. After taking part in a campaign against bullying on social media, the midfielder spoke about the time when he was on the end of abuse during a chat on Instagram Live with Germany President Frank-Walter Steinmeier. Kroos revealed that he was even branded a Nazi following his comments about former team mate Mesut Özil.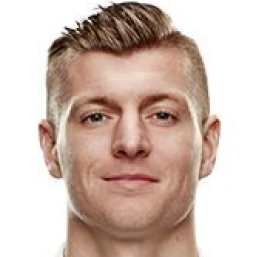 "After the 2018 World Cup, I said that I didn't like the way that Mesut Özil went about announcing his time with the national team was over; at the time, I was a total Nazi for quite a few people. Blonde, blues eyes, it all fit in some people's perception," Kroos mentioned during his conversation with the German politician, who couldn't belive what he was hearing. "But I managed to get over it," the player added, visibly affected.
For the madridista, the anonymity of social media is a problem which needs to be addressed. "These days, anyone can hide behind a false profile and insult people they don't know without anything to stop them," Kroos explained, before asking Steinmeier: "I'm sure it is something which you yourself have experienced first-hand. Politicians, like footballers, divide opinions" and for that reason, become the focal point for hate, Kroos concluded.