Toronto FC eager to sign Santos Borré
Several teams in Major League Soccer want to sign the River Plate striker but Toronto could outbid everyone to add the 25-year-old to their squad.
Santos Borré joined River Plate in 2017 and his contract expires this summer. The 25-year-old striker has not renewed his contract because he wants to play in Europe next season. Several clubs in North and South America are very interested in signing him - two are reported to have made serious offers.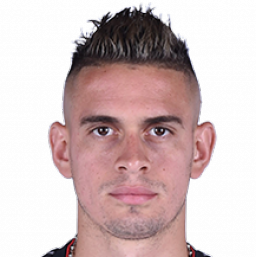 On his way to MLS
First were Palmeiras who offered him a 'juicy' contract, but now Toronto FC from Major League Soccer are ready to outbid the Brazilians to sign Borré. According to journalist Bruno Andrade, Palmeiras has offered him $18 million over four years and Toronto increased the offer to $20 million over a three-year-deal.
The Colombian striker has two real offers on the table, but he could extend his contract with River Plate in hopes a team from Europe wants to sign him this summer. Borré had a short stint in Atlético Madrid (2015) and Villarreal (2016) and he wants a second opportunity to shine in Europe.
Another Major League Soccer club that is making a push to sign Santos Borré is one of the New York teams. The report from TYC Sports didn't specify which team is interested in signing the Colombian striker, but it looks like he is on his way to the United States.