Zlatan facing possible FIFA ban over links to Malta betting firm
Milan forward Zlatan Ibrahimovic may have violated FIFA's code of ethics when he returned to the Sweden side due to his indirect interests in a betting company.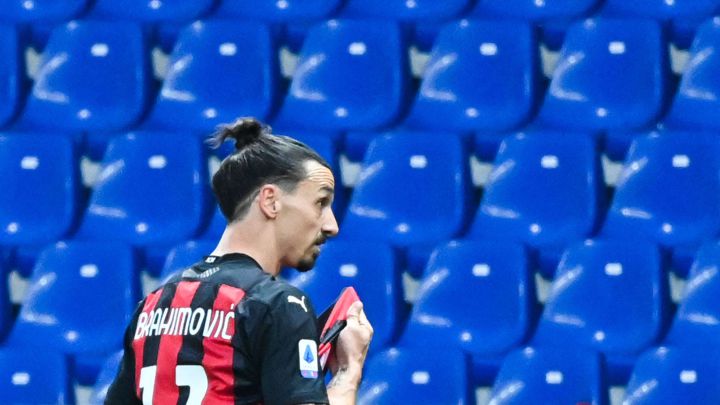 Zlatan Ibrahimovic has been keeping headline writers busy in recent days after his sending off against Parma and being spotted breaking coronavirus regulations in Milan last Sunday by eating out while Lombardy was still officially in an Italian government decreed "red zone," meaning that a ban on dining at restaurants was in place. On Wednesday, it was revealed that the Milan and Sweden forward could be facing a fine or a potential ban from football for breaking the FIFA code of ethics due to his association with a betting firm, Bethard.com. The world governing body has a blanket ban on players participating in FIFA-run tournaments from having economic interests in betting companies and Swedish daily Aftonbladet has reported that Ibrahimovic has an indirect stake in the Malta-based firm and as such "runs the risk of a multi-million euro fine or, in the worst-case scenario, a ban from sporting activities."
Aftonbladet claims to have consulted the company register in Malta and Sweden, where Ibrahimovic's company Unknown AB is listed as holding around 10 percent of the shares in Gameday Group PLC, which in turn is the sole shareholder in Bethard, which registered profits of €30 million in 2019. The Swedish daily states that Ibrahimovic could therefore have violated FIFA rules when he made an emotional return to the Sweden national team during the last international break, potentially breaking the code of ethics by participating in the FIFA World Cup qualifiers. According to FIFA, the penalties for doing so range from "economic sanctions up to a maximum sporting sanction of three years."
Swedish FA chief: "The regulation is ambiguous"
Ibrahimovic, 39, is on the verge of signing a new deal with Milan and his return to the Sweden fold has opened up the possibility that he could represent his country at Euro 2020 this summer. Asked by Aftonbladet whether the issue of Ibrahimovic's business interests could bring the player's second international career to an abrupt close, Swedish Football Association secretary general Håkan Sjöstrand responded: "I'm not going to speculate over possible sanctions but of course, I will continue to push for clarification on the FIFA regulation as, quite frankly, there is a lot of ambiguity as to how it should be interpreted."