BOXING
Floyd Mayweather vs Logan Paul purse: how much money could they earn?
According to some reports, and more importantly the words of Floyd Mayweather himself, the fortunes of the fighter and YouTuber are getting a huge boost.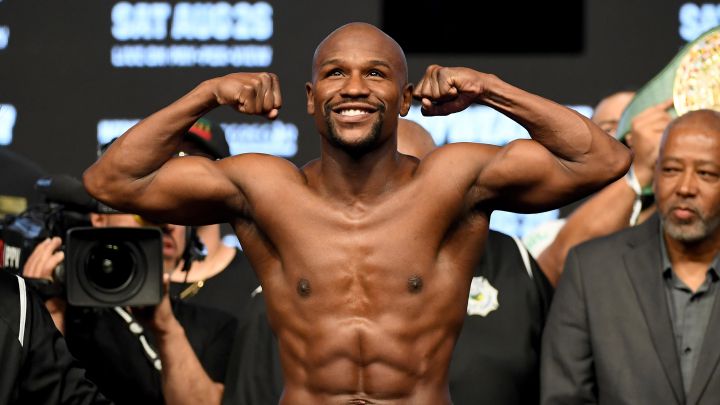 Mayweather Promotions finally announced the date and place where former American fighter Floyd Mayweather and YouTuber Logan Paul will step into the ring for the long-awaited exhibition fight that was scheduled for February but had to be postponed due to the coronavirus pandemic. Here's our guide to buying tickets.
Floyd Mayweather-Logan Paul money maker
Now, more than two months later, it has been announced that the fight will take place on Sunday 6 June 2021 when 'Money' and Paul meet at the Hard Rock Stadium in Miami, Florida. Fans can hardly wait to get their fill, and the accountants will have plenty to fill out too.
Thanks to the huge fan base of both celebrities, according to some reports Mayweather is hoping that, with help from the Pay Per View format, it will contribute around 100 million dollars to his already sizeable fortune.
"I prefer to still go out, entertain and have fun," Mayweather told entrepreneur Rob Moore's YouTube channel
"Just because I go out and entertain, have fun, doesn't mean that I still want to fight 12 rounds. I think we got a six round exhibition and I think it's going to be very entertaining, and the people are going to love it.
"We've got to look at 35 million for 12 rounds or 100 million for six rounds, big difference, big difference."
Mayweather has been unwilling to publicly state the exact figures of what he will get after his fight with the influencer, but rumours are that his opponent could be looking at around a $10 million windfall.
"And I can't really say what the numbers are going to be. How much money I'm going to make, or how much Logan Paul is going to make," he stated.
"But we're talking about projecting, we've always got to talk about what it's projected to make."
Whatever the money involved, be sure to follow all the action as there's little doubt it'll be the trending topic of the night.