PSG eye Salah as Mbappé replacement
Le Parisien have revealed that PSG have the Liverpool forward shortlisted as a potential replacement for Mbappé should he decide to leave the Ligue 1 club.
PSG have already begun plotting for a future without Kylian Mbappé. With less than a month to go before the end of the season, the forward has not budged on his future. His contract expires in 2022, but both the club and the player remain silent on a possible renewal.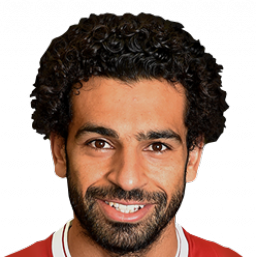 According to information from Le Parisien, PSG have a plan B to sign Mohamed Salah in case Mbappé does eventually decide to leave the French capital. At 29, the Egyptian, who has been at Liverpool for four years, wants to leave the club next season and both Leonardo and Al-Khelaïfi have always seen him as a major target in a bid to strengthen the forward line of the current Ligue 1 champions. The main priorities of the Parisian board have always been Cristiano Ronaldo and Messi, but the possible renewal of the Argentine and the uncertainty of the future of the Portuguese star has forced PSG to move in other directions to shape their squad for next season.
Salah's possible departure coincides with a possible end of cycle at Liverpool following their quarter-final Champions League exit to Real Madrid. According to Le Parisien, Jurgen Klopp's project seems to have hit rock bottom and previously untransferable players have put themselves on the market for Europe's top clubs, including PSG.
Salah would fit like a glove in Paris. Pochettino has always been known for wanting fast strikers who can also contribute defensively and the former Fiorentina man is a player who meets all of the Argentine coach's requirements. The possible arrival of the Egyptian would be a dream for Qatar. Since landing in Paris in 2011, they have tried to sign an Arab player and proof of this are the failed attempts of Samir Nasri and Adel Taarabt. The latter claimed in 2012 that he was in Paris visiting the PSG facilities. The transfer fee for Salah would be around €80 million, a figure that could only be feasible after selling Mbappé.