Why does Aaron Rodgers want to leave the Green Bay Packers, and what could be his next possible NFL team?
Current MVP quarterback Aaron Rodgers is set for a move out of the Wisconsin Franchise after what appears to be a fumbled 2021 NFL draft for the team.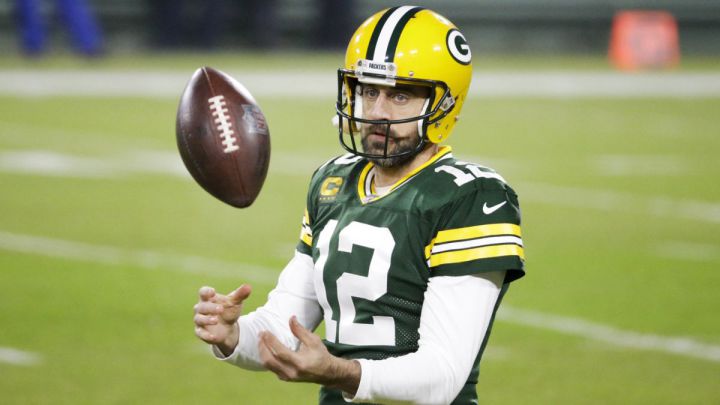 The Green Bay Packers went into crisis mode after it was reported that last year's most valuable player, Aaron Rodgers wanted to leave the club this summer. The news came right after this year's NFL draft, celebrated in Cleveland, Ohio.
At this years draft the Packers selected cornerback Erick Stokes as their number one pick. The choice is consistent with their strategy of drafting defensive players. They have done so for the last nine years, with the one exception of last year's draft, where they picked quarterback Jordan Love as their first-draft pick, a move that seemed to signal that the franchise was looking into a future without the MVP.
For Rodgers, who is 37 at the moment and in his prime for an NFL QB, the decision made by Packers general manager Brian Gutekunst came as a surprise. In the past, Green Bay has been criticized for apparently not building a team around the team's star, and thus when it was time to change strategies, they picked a player for a position they had more than covered.
That decision might be the moment where the player's disheartenment with the club began. And it appears they have not done a great job at correcting the situation.
But where could Aaron Rodgers go?
San Francisco 49ers:
General manager John Lynch already contacted the Packers, stating, "Yeah, we inquired. It was a quick in to the conversation (but) it wasn't happening." The 49er can cut Jimmy Garoppolo and save $24 million. Still, the Super Bowl contender of 2019 would likely be traded to another team, a move that seems very interesting for the California franchise.
New England Patriots:
When Tom Brady left the team to play for Tampa, he left a hole in the franchise that seems too big to fill at the moment. One that a player like Rodgers is more than adequate to fill. Moreover, the Patriots have more than enough cap space to offer the MVP of the league a significant contract.
Las Vegas Raiders:
If the Raiders were to cut QB Derek Carr they would load off $20 mill in cap space, putting them in contention. The Packers QB would reunite with Edgar Bennett, offensive coordinator for Wisconsin, from 2015 to 2017, where Rodgers threw 71 touchdowns and just 15 interceptions.
For the moment, though, the Packers are trying to keep their star happy. President Mark Murphy, general manager Brian Gutekunst, and head coach Matt LaFleur have all flown in different moments of this offseason to meet with their QB to discuss the upcoming NFL season.