USMNT
Pulisic reaches 50 Premier League appearances for Chelsea in Arsenal defeat
The United States men's international player started in Chelsea's 1-0 defeat to Arsenal in the Premier League and he seemed to be limping after the match.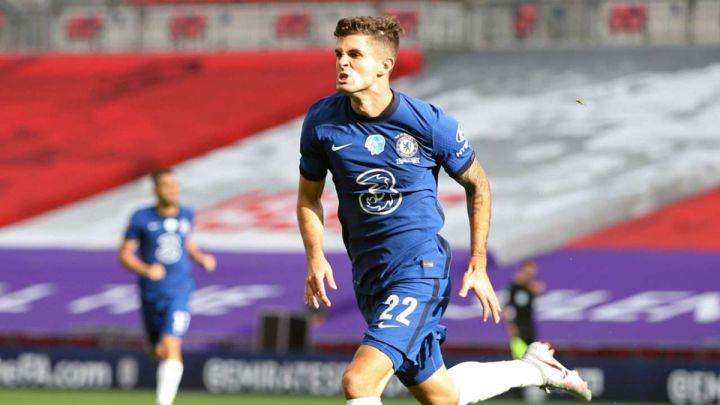 It took some time for Christian Pulisic to gain the trust of manager Thomas Tuchel following the German's appointment earlier this year. At first he was used as a substitute, Tuchel saying the United States international hadn't reached full fitness andwas more dangerous coming off the bench.

10

Things have changed and Pulisic has earned the trust of Tuchel. The winger has become an important player in the final weeks of the season. Pulisic made another start under Tuchel and went the full 90 minutes in Chelsea's 1-0 loss against Arsenal on matchday 36 of the Premier League.
There are only two games left of the regular season and Chelsea are battling for a top-four finish so they can qualify for next year's UEFA Champions League. They are also set to face Manchester City on 29 May in the final of this year's tournament, so they have a lot to fight for before the season ends.
"We are frustrated off course and they [Arsenal] had a bit of a lucky goal. The Gunners defended a lot this game and we did what we could, but at the end it wasn't our day. We have scored a lot of goals this season, but we need to be more clinical," Pulisic said.
Pulisic was seen limping after the game
Injuries prevented the USMNT player from becoming a regular starter for the London side in his sophomore year and alarm bells sounded when he was seen limping after the game against the Gunners. During the post-match interview, the 22-year-old said that he was kicked several times during the match and that is why he felt some pain after the game.