BOXING
What are Mayweather's most famous fights?
Floyd "Money" Mayweather will fight YouTube star Logan Paul this June 6th in Miami on an exhibition match. The YouTube star should not be a big challenge.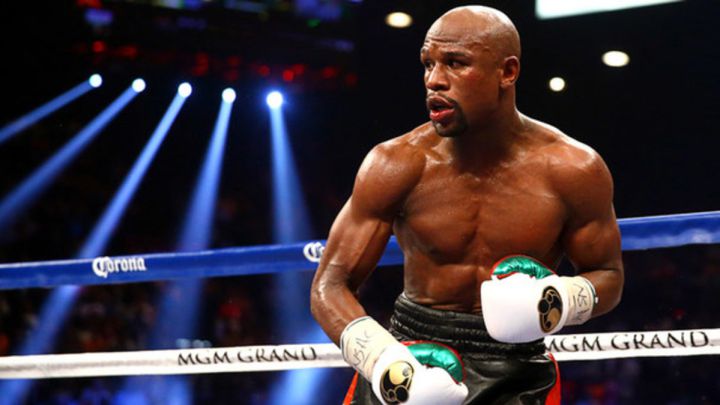 Possibly the best boxer of all time, Floyd Mayweather, has become more of a star, an icon of pop culture. The American has never lost a fight in his career, having faced some of the best fighters in the history of the sport. "Money' holds a 50-0 record, the best of any boxer having surpassed Rocky Marciano's 49 -0 record.
Mayweather has agreed to fight Influencer turned boxer Logan Paul on an exhibition match in Miami this June. The bout was set to take place last year but was postpone due to COVID-19 restrictions. With the fighters having agreed on a venue, the on and off fight will finally happen.
Mayweather's most famous fights
Floyd Mayweather admitted that fighting Logan Paul is like "legalized bank robbery." Deadline for Anthony Joshua to fight Oleksandr Usyk is today, and Jake Paul is facing UFC champion Tyron Woodley in a boxing match.
Fight Sports Daily News for 6/1/2021.https://t.co/RBGVPLpMmm

— FIGHT SPORTS (@FIGHTSPORTS) June 1, 2021
5) Canelo Alvarez: The junior middleweight title unification bout has the record of the highest-grossing pay-per-view fight in history, with the second most generated buys at 2.2 million
4) Jose Luis Castillo: Mayweather's first official fight and probably the most difficult he's ever had. Mayweather moved up in weight to challenge Castillo's 135-pound belt.
3 ) Conor McGregor: Mayweather came back from retirement to fight the Irishman UFC champ, putting his record on the line. The bout went to ten rounds, more than many expected, but this could be because 'Money" dragged the fight and give fans a show.
4) Oscar De La Hoya: With 2.45 million PPV buys, the bout was coined as the "Fight Save Boxing". An already old De La Hoya had a very difficult time landing his punches, two styles that went well but a fight that happened ten years too late. Mayweather had no difficulty winning this one.
5) Manny Pacquiao: The fight generated one billion dollars worldwide and was sold as the "Fight Of The Century." Not one for the records, the matchup did not live to expectations; this may be due to the fact that the Filipino carried an injury and was already at a time in his career where he was thinking about retirement.
Logan Paul fight
An expectable, to say the least, the fight is more of a show rather than a serious fight between experience fighters. The YouTube star should not be a big challenge to a more experienced Mayweather, but in boxing, anything can happen.