Ancelotti returns to Real Madrid: which players remain in the squad from his previous spell?
Carlo Ancelotti's first stint as Real Madrid coach ran from June 2013 until May 2015. Now he is back at the Bernabéu, which members of his old squad are still there?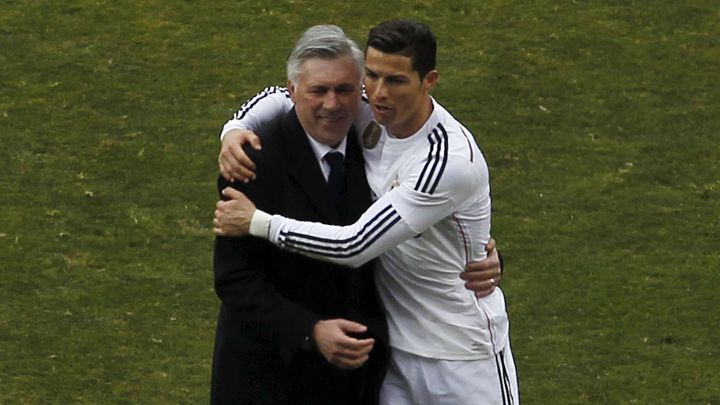 When Carlo Ancelotti was unveiled as Real Madrid's new coach on 25 June 2013, he came into the job inheriting a side which had won the Copa del Rey (2011) and LaLiga (2012) under Jose Mourinho. The Portuguese coach had also guided the side to the semi-finals of the Champions League in three straight seasons – a definite improvement, seeing as the club had stumbled at the first knockout stage in the previous six editions of the tournament.
Carletto went one better than his predecessor, winning the Champions League, the elusive, long-awaited Décima, on a famous night in Lisbon during his first season in charge. It was one of four trophies he won during his two years in Madrid. While LaLiga escaped him, the Italian also added the Copa del Rey, European Super Cup and Club World Cup to the club's vast honours list.
Remnants of Ancelotti's 2014/15 Madrid squad
Out of the players he shared those triumphs with, only a handful remain in the current squad and not all of them will still be around for Ancelotti's second spell in charge.
Raphaël Varane and Sergio Ramos were vital components of Ancelotti's first team XI the first time around but both could be leaving over the summer. Varane will be out of contract next year and could be sold. Much of that will depend on what happens with Ramos. The captain's contract will expire at the end of this month and time is running out for him to accept the club's offer of a one-year extension, which would be revised in June 2022. Marcelo's future also hangs in the balance. The Brazilian was in his prime during Ancelotti's first spell in charge but recently turned 33, his pace isn't what it once was and he too could be moving on.
Dani Carvajal established himself as the first choice at right-back in Ancelotti's first season in charge in 2013/14. The club had decided to trigger the buy-back clause and bring him back from Bayer Leverkusen just a few weeks before Ancelotti's arrival. He was the preferred choice at right-back during both of the Italian coach's first two seasons in the capital and remains undisputed in his position.
Nacho Fernández had graduated to the first team squad under Mourinho and showed himself to be a handy deputy in central defence or right-back under Ancelotti, who used him in around 20 games during the 2013/14 season and the following one. He is the last of five defenders who were part of Carlo's original Madrid squad and is still at the club although his contract will expire next summer.
Old guard in midfield
In midfield, four players remain from the 2014/15 season. Toni Kroos and Luka Modric are now in their 30s but their experience means that they are still key members of the side. Modric recently renewed, extending his contract by one year while Kroos has another two years to run on his.
Martin Ødegaard had only arrived in January 2015, so caught the tail end of Ancelotti's tenure. It was the Italian coach who handed him his first team debut though, bringing the teenager on to replace Cristiano Ronaldo in the 7-3 win over Getafe on the final day of the season. At 16 years and 157 years, he become the youngest player in history to make his first team debut for Real Madrid, taking the honour from Sebastián Losada. Ødegaard spent the last six months on loan at Arsenal but expected back for the pre-season.
Technically Isco is still a Real Madrid player but not for much longer. His best days at the club were under Ancelotti where he was a regular in the starting XI. He made over 100 appearances during the Italian's first two seasons as coach, compared to just 29 last season under Zidane. Isco announced that he will be leaving this summer – before Zidane announced he was stepping down and Ancelotti's appointment.
Up-front, the only surviving members of Madrid's feared BBC frontline are Karim Benzema and Gareth Bale. Karim is still going strong and is the team's reference in attack and his excellent form recently earned him a recall for France at this month's Euros. Bale spent last season out on loan at Spurs and will soon be entering the final year of his contract. He showed in London that he still has something to offer, ending the campaign with a respectable 11 goals in the Premier League, 16 in total. There have been suggestions that Gareth would like to see out his final year in Madrid but first he will need to sit down and talk it through with the club and the coach to see where he would fit in. Then there is the problem of his salary, 13 million euros after tax - wages which Madrid can ill afford to pay at the moment.
Lastly, there is Borja Mayoral. He has only just emerged from Castilla when Ancelotti first took the reins and was in the squad list for the Week 34 meeting with Almería in April 2015 when Bale and Benzema were both sidelined. He and Ødegaard ended up as unused subs watching the team cruise to a 3-0 win and didn't make his senior debut until the following season, after Ancelotti had left. He is currently on loan at Roma who have the option to buy him for 15 million euros at the end of this month. Considering the season he has just had (he got into double figures in Serie A, ending on 17 goals in all competitions) and with Mourinho on board and Roma in next season's Champions League, Mayoral may not be coming back.