Barcelona: Dembélé starting to test Laporta's patience
The French player is dragging his feet over his contract renewal and Barça are beginning to suspect that he has a deal in place with another club.
Ousmane Dembélé is starting to test Joan Laporta's patience. The club is keen to renew the player's contract, which will expire on 30 June 2022, but the player and his agent keep putting off meetings with club officials, according to Mundo Deportivo. At Barça, they see it as a clear strategy to drag the situation out as long as possible; they also suspect that the France el international may well have a deal in place to join another club on a free transfer ahead of the 2022/23 season.
Laporta is not prepared to be strung along by Dembélé. After Euro 2020, the president will put his cards on the table - either sign a new contract or leave the club this summer.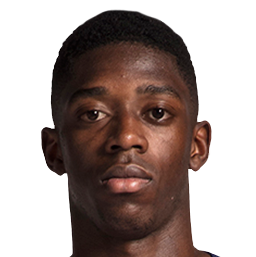 For some members of the technical department, Dembélé's departure would not be viewed as a negative move - for the savings the club could make on his salary and also his transfer could improve Barcelona's finances. The winger is still considered injury-prone, even though he didn't have many physical problems last season; some also argue that he is inconsistent and not as effective as he could be in front of goal.
Laporta has always defended Dembélé (he feels he is a very different player to the rest of the players in the squad), and thinks that it is vital that they negotiate a new deal, as long as the player is willing to accept the new conditions which includes a pay cut, with a percentage of his income becoming performance-related.
If Dembélé decides not to accept or continues to delay his decision, Barcelona will put him on the market. A number of clubs have shown an interest in the Frenchman with Juventus as the club leading the chase.