$1 million Washington Vaccine Lottery: eligibility, how to enter and sign up
Washington is the latest state to introduce an incentive for residents to get the covid-19 vaccination, offering Xbox consoles, sports tickets and free flights.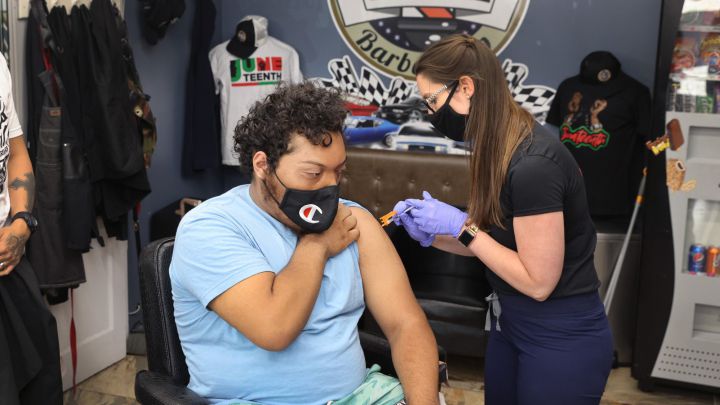 Last week Washington Governor Jay Inslee announced a range of new incentives that he hopes will encourage unvaccinated residents to get the life-saving shot. The state is aiming to get 70% of adults vaccinated with at least one shot of a covid-19 vaccine by the end of the month, when the state is scheduled to reopen.
However the uptake of vaccinations across the country has plummeted in recent weeks and local authorities are scrambling to encourage more people to get one. In early April the US was administering 3.3 million doses of the vaccines every day; by last Friday that had dropped to just 1 million.
"These generous programs will encourage more Washingtonians to take this life-saving vaccine," Gov. Inslee told reporters at a press conference. "I hope people will see this as an opportunity to reopen even sooner than June 30 if we can stay motivated, stay informed and get more people vaccinated faster throughout the month of June."
Who is eligible for the Washington Vaccine Lottery?
One of the key incentives for Washington residents is an enormous state-wide lottery, dubbed the 'Shot of a Lifetime'. For four consecutive weeks a draw will be made with a cash prize of $250,000 per week for the winner.
After those four weeks another draw will be made for the grand prize of $1 million, set to take place of 13 July.
Adults will be able to claim a free marijuana joint when they receive a Covid-19 vaccine in Washington State. The promotion, called "Joints for Jabs," is part of the state's push to increase vaccinations.https://t.co/cLLJoDGTXM

— The New York Times (@nytimes) June 8, 2021
Residents will be eligible after they have received their first shot of the vaccine and the draw will be made from the state's vaccination database, and will include everyone who has received the vaccine to date. This means that you don't need to do anything to sign up for the Washington Vaccine Lottery, simply get your shot and you will be automatically entered.
What other vaccine incentives are there in Washington?
The weekly lottery is set to begin on Tuesday 8 June with two weekly draws. One will be for those aged 18 and above and one will be held for those aged between 12 and 17.
There will be different prizes on offer in each draw to ensure that the lucky vaccine recipients win something age-appropriate, but here's an overview of some of the other prizes on offer:
Higher education - free tuition and financial support to cover the cost of textbooks.
Event tickets – the state is offering everything from flights with Alaska Airlines flights to tickets for the Seattle Seahawks, Mariners, Sounders, Storm, Reign and Kraken.
Tech prizes - 300 Xboxs and Microsoft GamePasses; 100 Amazon Echo Dots; 25 Google Nests; Nintendo Switch game consoles.
Gift cards – a variety of free gift cards, including 80 free camping cards worth $250 each from Washington State Parks.