Bale decides to stay with Real Madrid
The Welshman has decided to play for Madrid in the final year of his contract, ruling out any loan option or going to play in the MLS.
Gareth Bale was considering playing football in the MLS next season, however, according to those closest to him, this option has since been ruled out. "He is staying at Real Madrid this season," sources say convincingly. Finishing his contract at Madrid was always in the plans of the Welsh forward, whose family stayed in Madrid during his loan spell at Tottenham in which, although he did not play many minutes (1,672), he ended up scoring 16 goals. Now, with Zinedine Zidane gone, Bale sees a clearer path ahead.
Bale ready to work under Ancelotti
The reality is that Bale is looking forward to this season with hope ever since the appointment of Carlo Ancelotti. The attacker felt that Zidane was the big problem that prevented him from performing as he did in his first few seasons at Madrid, where he was fundamental, helping Los Blancos win three Champions League titles (the two Atlético finals and the Liverpool final) and a Copa del Rey. Ancelotti's words of encouragement regarding his situation has helped Bale make the decision to stay for the final year of his contract.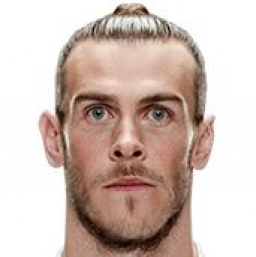 The MLS, according to information available to this newspaper, remains a target for Bale after the end of his contract at Real Madrid. After featuring in the European Championship with Wales, Bale's next big challenge is to play in the World Cup in Qatar 2022. By then, the MLS would be a place where he could stay in shape for the World Cup, without the same pressure.
Beyond sporting aspirations (at 32, Bale still has an interest in playing top-level football), a move to the MLS this summer is impossible for financial reasons. The Welshman earns €30 million gross at Real Madrid (just over €15 million net). The North American league, severely affected by a drop in revenue due to the coronavirus pandemic, has seen salary cuts of almost 50% for players in the league.
Before those salary cuts there is another impediment, the strict salary caps. Bale's salary at Madrid is four times the highest salary in MLS, which is that of Chicharito Hernández at Los Angeles Galaxy. The Mexican striker is being paid €9 million gross. Each franchise has the possibility of releasing three players from the salary cap. Bale would be one of them, but in MLS they don't offer anywhere near the figures of European football.
Bale, therefore, is considering the MLS as a retirement in which to continue playing football to prepare for the World Cup in Qatar, surrounded by golf courses and enjoying a new experience with his family. The player himself made this interest clear in an interview on the official podcast of the International Champions Cup. "It's a league that is growing and that continues to develop. There are a lot of players who want to go there now. It's definitely something I'd be interested in. Plus, I love going to Los Angeles on holiday. I play a lot of golf when I go there."