Carlos Vela unconcerned about LAFC contract expiry date
The Mexico international has not renewed his contract with the Major League Soccer side and has been linked to a move to the A-League next year.
Carlos Vela has finally recovered and is aiming to reach his top form in the upcoming game against Portland Timbers on Wednesday at the Province Park. The Mexican playmaker has scored two goals and given four assists in 10 league appearances this campaign.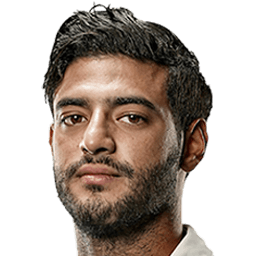 "The last two games I haven't felt any pain and now I am enjoying playing soccer again. Now I don't think about the injury and that is also important to bring the best out of me on the pitch. So now I have to play well to help the team win," said Carlos Vela at Tuesday's press conference prior to traveling to Portland.
Uncertain about his future
His contract with LAFC expires in December but as of the moment, there has been no mention of him renewing. Multiple reports indicate that he could join the A-League as a free agent next year. He was asked about his future and he replied that currently he is only focused on winning the MLS Cup this season.
"Honestly I never think about the future and right now I am enjoying my time here [MLS]. I just want to help my team be the best in the league and win titles. When the time comes we will talk and make a decision."
Carlos Vela rest all of his individual records since joining Los Angeles Football Club in 2018. In his second year in Major League Soccer he won the Golden Boot and was named the Most Valuable Player after scoring 34 goals, the most in the history of the league, and gave 15 assists.
The captain of Los Angeles FC also helped the team win the 2019 Supporters' Shield, the first trophy in the franchise history, but has failed to win the MLS Cup. Unfortunately, he suffered a serious knee injury that forced him to miss almost the entire 2020 campaign and at the start of this season he suffered another knee injury.