GOLD GUP
Mexico dedicates Canada Gold Cup win to Jonathan dos Santos
Jonathan dos Santos' father passed away minutes before the semi-final game between Mexico and Canada of the 2021 Gold Cup campaign.
Héctor Herrera scored a late winning goal to give Mexico a 2-1 win against Canada in the semi-final of the 2021 CONCACAF Gold Cup campaign at the NRG Stadium. El Tri will face the United States men's national team on Sunday in Las Vegas, Nevada in the final.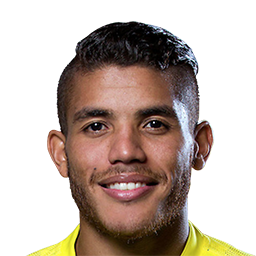 Minutes prior to the start of the semi-final game against Canada, we were informed that Jonathan dos Santos' father, Zizinho, passed away due to covid-19 and he decided to stay with the Mexico national team. The fans and both teams took a minute of silence to honor the passing of the LA Galaxy captain's father, and the star played 61 minutes of the game.
"It's what his dad would've wanted"
When Herrera scored the winning goal, he ran to the bench and celebrated the goal with Jonathan dos Santos. After the game the boss of the Mexico national team, Gerardo Martino, explained why he decided to put Jona in the starting XI.
"The situation with Jona and what happened today, first we hear the news with deep sadness," Martino said. "After that, we all had to overcome the fact that Jonathan received this news and try to give him strength.
"Only he knows what he's feeling in these sad moments. After communicating with his mother, he decided to stay and play because, in his words and his mom's, it's what his dad would've wanted.
"Whatever decision he would've made in this circumstance, he has all of our support. It's one of those days where you analyze whether or not football is the most important thing in life or if it's family."