MLB
MLB round-up: Dodgers no match for the Giants while Blue Jays history made
The San Francisco Giants returned to the NL West summit as Robbie Ray fuelled the Toronto Blue Jays with 10 strikeouts. Our MLB daily round-up.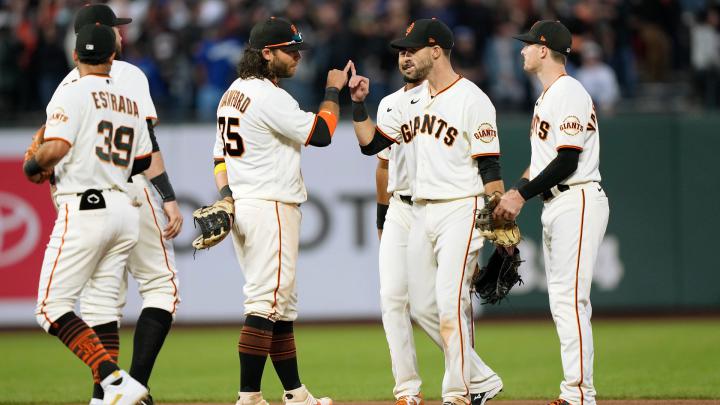 The San Francisco Giants got the better of Walker Buehler and the Los Angeles Dodgers in a 6-4 victory as they reclaimed top spot in MLB's National League (NL) West.
It was a tough outing for Dodgers ace and Cy Young contender Buehler, who was tagged for a season-high six runs on seven hits over three innings at Oracle Park on Sunday.
Giants star Steven Duggar hit a tie-breaking two-run triple, while Brandon Belt also homered at home to the Dodgers in San Francisco.
Future Hall of Famer Albert Pujols hit his 678th career home run but it was not enough for the Dodgers as the Giants wrapped up the series.
Ray fuels streaking Jays with historic display
Robbie Ray struck out 10 batters as the Toronto Blue Jays swept the Oakland Athletics in an 8-0 rout. The Blue Jays starter became the first pitcher in team history with 10-plus strikeouts in four consecutive starts. Ray now boasts an American League (AL)-leading 2.60 ERA.
The Cleveland Indians homered for a franchise-record 19th consecutive game after taking down the Boston Red Sox 11-5. Franmil Reyes homered for the Indians.
The New York Mets topped the Washington Nationals 13-6 behind Javier Baez and Kevin Pillar. Baez went four for four with a home run, while Pillar hit a grand slam in a six-run ninth inning.
On Sunday, the Mets scored six runs in the ninth, Indians hit five runs in the ninth, Milwaukee Brewers clubbed five runs in the ninth and the Seattle Mariners tallied seven runs in the 11th. According to Stats Perform, it is the first time four teams had a five-run inning in the ninth or later on the same day since 1940.
Salvador Perez hit another home run in the Kansas City Royals' 6-0 shutout of the Chicago White Sox. Perez (41) is second for home runs this season behind two-way Los Angeles Angels star Shohei Ohtani after hitting eight homers from his last 11 outings.
Yankees blow lead
The New York Yankees are in a rut following their 8-7 defeat at home to the Baltimore Orioles. Gary Sanchez hit a grand slam and a two-run homer but the Yankees still lost, blowing leads of 4-1, 5-2 and 7-4. The Yankees have now lost sixth of their last eight games, having enjoyed their first 13-game winning streak since 1961.
Vogelbach delivers stunning walk-off slam
Daniel Vogelbach was the hero in the Brewers' 6-5 walk-off victory against the St Louis Cardinals. He hit a walk-off grand slam in the ninth inning.
Sunday's results
San Francisco Giants 6-4 Los Angeles Dodgers
Baltimore Orioles 8-7 New York Yankees
New York Mets 13-6 Washington Nationals
Toronto Blue Jays 8-0 Oakland Athletics
Cleveland Indians 11-5 Boston Red Sox
Detroit Tigers 4-1 Cincinnati Reds
Minnesota Twins 6-5 Tampa Bay Rays
Philadelphia Phillies 4-3 Miami Marlins
Kansas City Royals 6-0 Chicago White Sox
Milwaukee Brewers 6-5 St Louis Cardinals
Chicago Cubs 11-8 Pittsburgh Pirates
Atlanta Braves 9-2 Colorado Rockies
Texas Rangers 7-3 Los Angeles Angels
San Diego Padres 4-3 Houston Astros
Seattle Mariners 10-4 Arizona Diamondbacks
Blue Jays at Yankees
The high-flying Blue Jays (73-62) will continue their Wild Card push away to slumping AL East rivals the Yankees (78-58) on Monday. Blue Jays ace Ryu Hyun-jin starts as the Yankees go with Jameson Taillon.