Landon Donovan on McKennie and the USMNT: "Almost beyond repair"
The former United States men's national team captain is disappointed with Weston McKennie for breaking covid-19 protocols prior to a game.
Prior to the start of the CONCACAF 2022 FIFA World Cup qualifiers, Landon Donovan was optimistic that the 'golden generation' of the United States men's national team were capable of adding nine points in the opening week. But things have become complicated for Gregg Berhalter's team after two draws in the first two games of the final round.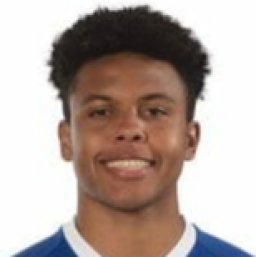 "Weston will return to Italy and will be unavailable for the match against Honduras due to the team policy. There are high expectations for those who are part of the USMNT, and in order to be successful it is important that everyone in the group is accountable," said Berhlater on Monday.
Landon Donovan disappointed with McKennie
"It is almost beyond repair, and he has a lot of work to do with his teammates to make sure that he never does something like that again because you lose trust in your teammates," Donovan said during the Futbol with Grant Wahl podcast.
"I am privy to what happened. I'm not going to announce that publicly," Donovan said. "I will just say, I am incredibly disappointed in Weston, incredibly disappointed. Look, I can understand Juventus during a long club season, you're sitting at home for months and months and months and you want to have people over. Is it the smartest thing to do? No, but I get it."
Donovan himself faced some problems during his playing career with the national team, but according to him "McKennie is young but old enough to know not to put himself in those situations and the relationship with the USMNT is beyond repair."
The USMNT will travel to Honduras without Gio Reyna and Sergiño Dest, both out with injuries, Zach Steffen, out with Covid-19, and McKennie. Berhalter has elected to call up only two players as back-up: Jackson Yueill and goalkeeper Sean Johnson.