Bayern Munich keen on Pulisic and two more Chelsea players
According to multiple reports, the German giants are willing to accept three players from the Premier League side in exchange for Leroy Sané.
The summer transfer window is officially closed, but there are clubs in ongoing negotiations ahead of January. According to multiple reports, Chelsea and Bayern Munich are in advanced talks that would involve a four-player exchange.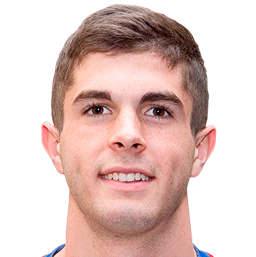 Bayern keen on signing Christian Pulisic
Chelsea are apparently willing to offer Christian Pulisic, Hakim Ziyech and Callum Hudson-Odoi in exchange for Leroy Sané. It is a surprise to many that the Premier League side is willing to part ways with the American playmaker because he has become a key player for manager Thomas Tuchel.
Pulisic has proven to be an important player when he starts or comes off the bench. But Bayern would see his arrival as a positive addition to the team because of his experience in the Bundesliga with Borussia Dortmund.
Ziyech is a regular starter for Tuchel, but he suffered a shoulder injury and has only played eight minutes in the 2021/22 Premier League campaign, while Hudson-Odoi has been linked with a move to the Bundesliga all-summer long.