How much is a flu shot without insurance?
With the flu season upon us, many people are considering getting an annual vaccine. However, the shot price varies depending on where you get it.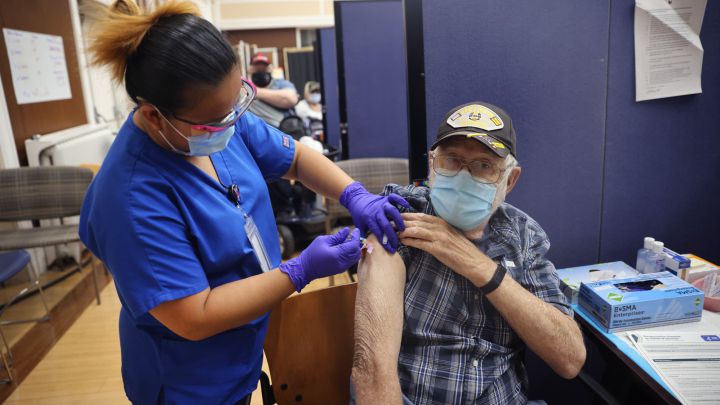 October has inaugurated the so-called "flu season" this year in the US, and taking into account all the covid-19 confusion this year's season might bring, many people are looking to get their annual shot.
Influenza, most commonly known as the flu, is a respiratory virus that attacks your nose, throat, and lungs and provides multiple unpleasant symptoms such as fever, muscle ache, and vomiting. The virus tends to resolve itself in a matter of weeks, as reported by the CDC, but for certain people such as the elderly and those who suffer from lung disease, the flu can be quite severe, in the worst case scenario even causing death.
Where to get the shot?
Amid all the focus on COVID-19 vaccinations, U.S. health experts have another plea: Don't skip your flu shot. Flu cases have dropped to historically low levels. But with U.S. schools and businesses reopened, the flu could make a comeback. https://t.co/H4Ov9ObvI0

— The Associated Press (@AP) October 2, 2021
Luckily for everyone, nowadays, we can get a flu shot nearly everywhere across the US including at Urgent Care Centers, primary care doctors, workplaces, pharmacies, colleges and universities, and even in some grocery stores.
Can I get a flu shot for free?
We lucked out last year with an extremely mild flu season but may not be so fortunate this year.

I got my flu shot last week & this is optimal timing to give antibodies time to get ready…and last through the season.

Great info for common questions: https://t.co/mCR4006LDg pic.twitter.com/pw61scutDy

— Dr. Dave Stukus (@AllergyKidsDoc) October 3, 2021
If you have health insurance, your flu shot will be included in the plan, and will, therefore, be free.
However, if you don't have health insurance, this doesn't completely prevent you from getting a free vaccine, as it is common for some workplaces to offer their workers free shots in flu season to prevent spreading. These shots are held during "flu shot days" where healthcare professionals attend your workplace to administer shots to everyone that wants one.
College and University students are also provided with free shots by their on-campus student health center.
What is the price of a flu shot without insurance?
Get your flu shot! Paying out of pocket, it was originally $40, but the pharmacist at the Tribeca CVS gave me a discount code that brought the price down to $24. They told me they're able to offer the discount code to most people that come in and it'll range between $20-$32 pic.twitter.com/ECq7GtakiH

— la llorona's gay son (@gabebergado) October 8, 2020
According to GoodRx, flu shots typically range in price between $0 and $50 without health insurance, but it's possible flu shots cost more in some regions. The price of a flu shot is often based on factors including provider rates, the provider's geographical location, and the type of vaccine given.
However, some drugstores offer discounts for flu shots, which they advertise through email subscriptions, websites, and social media.
Contact your local public health department for more precise information on prices and the availability of free shots in your area.