CORONAVIRUS VACCINES
When is the right time to get a flu shot and covid booster vaccine?
Flu season is fast approaching and Dr Anthony Fauci is recommending that people get their shot, and the covid-19 vaccine booster, as soon as possible.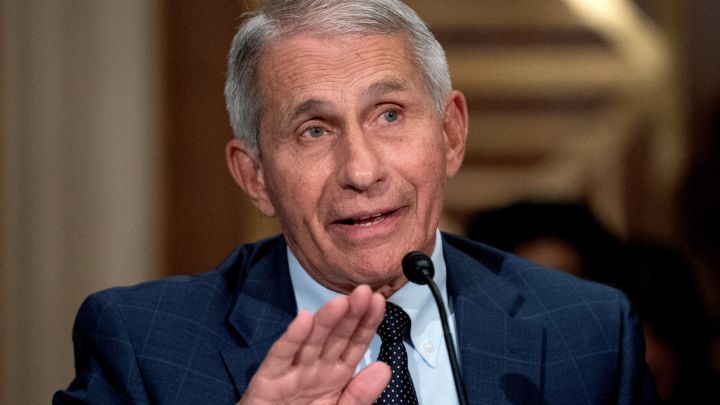 Every year hospitals across the country face a huge increase in demand over the winter months, a consequences of the additional cases of flu and other seasonal ailments that can push medical resources to their limits.
This year threatens to be particularly dangerous with the United States still recording well over 100,000 new cases of covid-19 every day. There is concern that the annual spike in flu cases could combine with a rise in coronavirus infections and millions of Americans will be looking to get their flu and covid booster shots, but when should you get them?
Fauci advises "get it as soon as you can"
In an interview with CNN's The Situation Room, the White House' chief medical advisor Dr Anthony Fauci recommended that people get the vital shots as quickly as possible, even if that means getting them on the same trip to a medical centre.
"What you should do is get it as soon as you can and in the most expeditious manner," Fauci told host Wolf Blitzer. "If that means going in and getting the flu shot in one arm the covid shot in the other, that's perfectly fine. There's nothing wrong with that at all.
He continued: "In fact, that might make it more convenient and more likely that you would actually go get both of them if you can do it conveniently in one visit. So, whatever it takes to get both of them, go ahead and do it. If it's one visit, it's perfectly fine."
It is safe for people to receive a COVID-19 vaccine and a flu shot at the same time and it does not negatively impact the immune response produced by either, a British study found on Thursday. https://t.co/4Iu87Pioh2

— Reuters Health (@Reuters_Health) October 1, 2021
Covid and flu poses threat of 'twindemic'
With social restrictions much looser across the country than they were last winter there is a real threat that the flu, which was largely kept at bay thanks to the covid rules, could return with a vengeance this year. The combination of the two highly-transmissible and deadly viruses could overwhelm the embattled healthcare system.
Dr William Schaffner, medical director at the National Foundation for Infectious Diseases, has warned: "This year we are guaranteed to have the flu, and we are going to have some version of a twindemic."
He continued: "It could really further strain an already extraordinarily stretched, strained, tired-to-the-bone health care system."
In response to the threat, health experts have reiterated the importance of getting both a flu shot and a covid booster vaccine as soon as people become eligible for them.
At a press briefing on Wednesday, Dan Salmon, director of the Institute for Vaccine Safety, told reporters: "We have really good vaccines for covid. We have reasonably good vaccines for flu. We should use them both as widely as possible and hope that we don't see co-pandemics that make things worse."