SOCIAL SECURITY
Can I get a replacement Social Security card online? Requirements and website
Most US citizens can use an online portal to request a new Social Security card if they lose their old one, but not all states currently offer the service.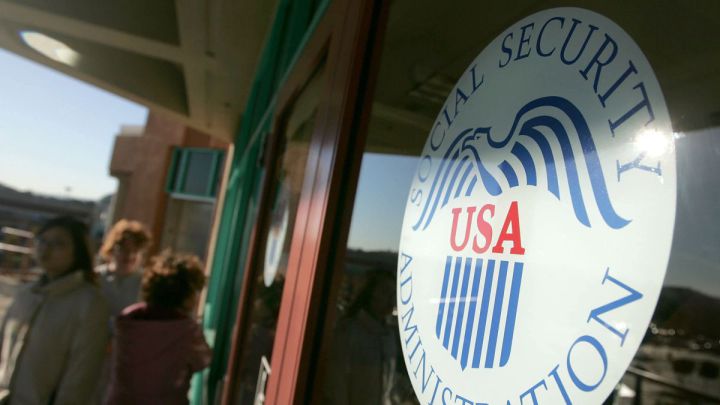 Your Social Security number is a vital piece of identification which will allow you to get a job, collect Social Security benefits and access a wide range of government programmes and services.
If you are unfortunate enough to lose your Social Security card you may need to request a replacement, and in most states that process can be done online. In most instances, simply knowing your number will be enough but the Social Security Administration (SSA) does also let you request another card if neccessary.
The government is expected to run out of money around Oct. 18 unless Congress raises the debt ceiling. Here's when big bills, including social security, tax refunds and military salaries, may go unpaid. https://t.co/0GEtg6eDLt

— Post Graphics (@PostGraphics) October 6, 2021
How to request a replacement Social Security card
The SSA has implemented a new system which allows users to request a new Social Security card using a free online service. The system is operational in all but six states, provided that you are only requesting a new card and not changing any details on your account.
The system is available for those who:
Are a US citizen aged 18 or older
Have a US mailing address
Have a driver's license or state-issued identification card from a participating state
To take advantage of the online replacement card request, you simply need to:
Log into your My Social Security online account
Select the blue Replacement Documents link on the right
Select Request a Replacment Card
Verify your personal details as prompted, and select Next
Enter your personal details under the heading Identity Verification
Once verified, your request will be processed and you should receive the new card within 10-14 business days.
If you don't yet have a My Social Security account you can easily set one up online if you know your number and personal details. This short video from the SSA outlines how the system works and various features which should make receiving Social Security support even easier.
Which states don't allow online card replacement?
Although online requests are allowed in the vast majority of states, some places have different rules. The following states do not allow online replacement requests:
Alaska
Minnesota
Nevada
New Hampshire
Oklahoma
West Virginia
The same is also true if your identification card or driver's license was issued in a United States territory, such as American Samoa, Guam, Northern Mariana Islands, Puerto Rico or the US Virgin Islands. For these locations there is a separate in-person service operated from your local Social Security offices, which you will need to visit to request a new card.