NFL
Back-up QB Jordan Love starting on Sunday vs Kansas City Chiefs
The Packers take their 7-1 win streak to Kansas City Sunday with QB Jordan Love starting, after Araron Rodgers tested positive. Here's what we know about Love.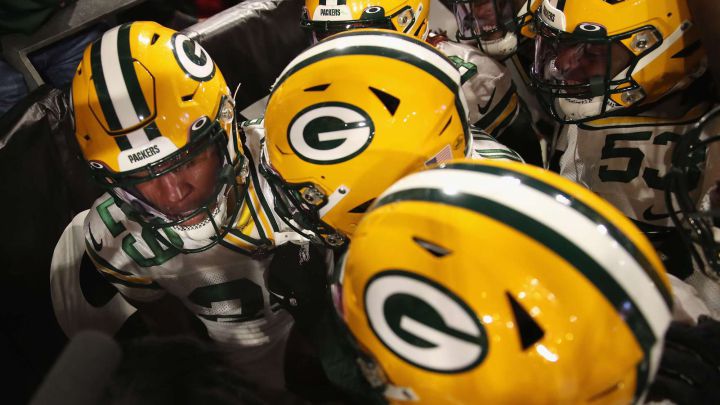 Aaron Rodgers, Green Bay Packers' quarterback tested positive for COVID-19 on Wednesday and will miss Sunday's pivotal game against the Kansas City Chiefs.
The anticipated "Game of the Week '' between Rodgers and Mahomes took a turn when news came out with Rodgers' condition, as much-disappointed fans, this writer included, awaited a personal Sunday show between the two.
But that wasn't the first time it happened. Three-time MVP Rodgers and the Packers faced the Chiefs in 2019, prevailing 31-24, but Mahomes was sidelined with a knee injury, and we never got to watch the duo go down-to-the-wire.
Four days before the Packers face the reigning AFC champions at Arrowhead Stadium, there is only one quarterback eligible to play Sunday, Jordan Love.
Who is Jordan Love?
Love, the 23-year-old who has practiced a good deal with the Packers' first team in the offseason program due to Rodgers' absence, is in his second NFL season.
He will be just the ninth starting quarterback in the Packers' NFL history and the eighth different starting quarterback in their last 30 seasons.
Even though there's a big fuss on Sunday's game as Love goes head to head with Mahomes, this is not the first time Love replaces Rodgers. In the season opener against the New Orleans Saints, Love replaced Rodgers in garbage time playing 15 snaps and completing five of seven passing attempts for 68 yards.
The very first time Love made an appearance in an NFL game was in the 2021 preseason opener against the Houston Texans. And even though the Packers lost 26-7 to Houston, those 7 points were gained by Love, as he scored their only touchdown . Since then, he's completed 24 of 35 passes for 271 yards, one touchdown, one interception, and a passer rating of 89.1.
Love will be just the fourth quarterback since the 1970 merger to be picked in the first round.
Packers vs Chiefs Sunday
The Packers (7-1) have the longest winning streak in the league after defeating the Arizona Cardinals 24-21 on Sunday, and they now have a chance to prove what kind of adaptable team they are.
Aaron Rodgers out for 10 days
Protocol will have Rodgers away from the Packers for at least 10 days, which will keep him out of the Chiefs game and midweek preparations for the Seattle Seahawks game the following week.
It is now Jordan Love vs Patrick Mahomes, and according to our very own IVÁN PIRRÓN, Packers will win in Kansas City, even without Aaron Rodgers.