NFL
Who plays Monday Night football tonight, Week 12? Games, times, TV
In an exciting NFC clash the struggling Seahawks take on an improving Washington Football Team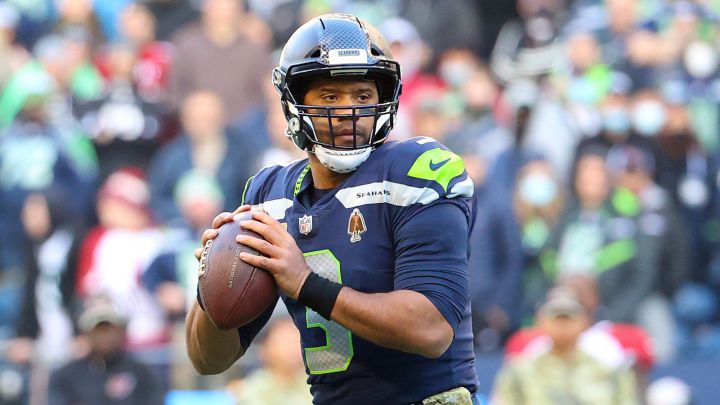 As we begin another week, we are excited to bring you an exciting matchup on "Monday Night Football." This is a game that will have a significant impact on the Wild Card, as two NFC teams battle it out in the hope of staying alive in the race for a No. 6 or 7 seed.
The Seattle Seahawks vs Washington Football Team
The Seahawks come into this one in desperate need of a win. After a decent start to the season with a 2-2 record they have now dropped to 3-7. Granted, the Seahawks had to manage a stretch of games without Russell Wilson, after the QB injured his finger in week 5 and then had a subsequent operation to fix it. On the other hand coach Pete Carroll has grown increasingly frustrated at what can only be referred to as unnecessary errors in the offense.
For more from the NFL
Lining up on on the other side of the field will be the Washington Football Team who have played very well in their last two games, clinching wins over the Tampa Bay Buccaneers and Carolina Panthers. Defensively, Washington are starting to put it all together. One gets the feeling that with a little more fine tuning, this is a team that is not just bound for the playoffs, but will do damage in them. With a win Washington will move to 5-6 on the season, and that would put them well within range of some of the other Wild Card hopefuls in the NFC.
Washington needs to maintain while Seahawks have to improve
Washington will be looking to take advantage of the home crows as they seek to make it three consecutive wins. Having only allowed 20 points against Tom Brady and Cam Newton, Washington will feel very positive about their chances against a misfiring Seahawks team. QB Taylor Heinicke will be key to their hopes. Heinicke completed 77.8 percent of his passes for 462 yards and four touchdowns in the wins against the Bucs and Panthers. By contrast it's actually the Seahawks who are one of only two teams that that has conceded more than 400 yards per game.
Speaking of the Seahawks, in general they have struggled in this campaign. Quarterback Russell Wilson has returned but the trouble has still continued. They are 1-5 in their last six games and have only mustered a low total of 13 points across their last two games. While some might argue that Wilson's return was premature and that he should have gone the full six to eight weeks rather than four, the reality is that he is available and he is playing. That means the Seahawks will simply have to do better. Wilson will surely be under the microscope but his offensive line will have to do a better job of protecting if he is to find the likes of Tyler Lockett and DK Metcalf.

How to watch the Seahawks vs WFT
The Seahawks will travel to Fedex Stadium in Maryland on Monday night to face the Washington Football Team. Kickoff is set for 8:15 p.m. ET. If you;re watching on the west coast that's 5:15 p.m. PT and if you're watching in the UK or Europe that would be 1:15 a.m. GMT or 2:15 a.m. CET respectively

Should you plan to watch the game, you can find it on ESPN which comes to you via Sling and Fubo.tv. Watching in the UK? No worries as you can find the game on Sky Sports NFL. Also be sure to check with us here on AS USA as we will be taking you through the action with our live text coverage.