NFL
Who has the biggest NFL rivalry?
In the NFL, the competition between divisional teams has created some of the best rivalries in the league. Do the Ravens-Steelers have the biggest rivalry?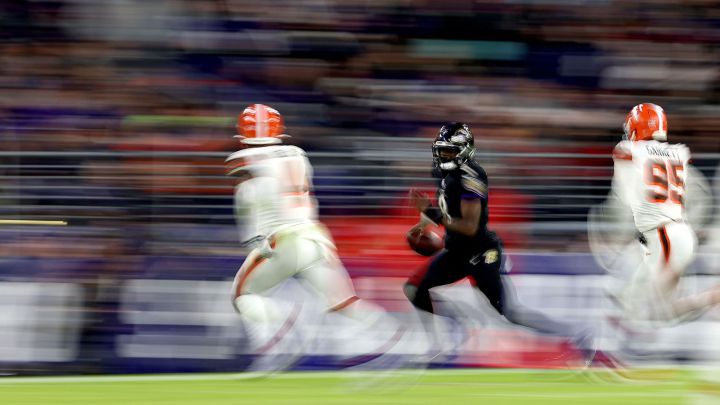 As in all various sports leagues, rivalries exist to a significant extent in the NFL (National Football League). Whether it's a result of extremely devoted fans, intense history between teams or even bad blood between coaches, players, or owners, the NFL has seen its fair share of competition.
Rivalry in sports is defined as "competition for superiority or for a similar goal" in the specific field. In the NFL specifically, the rivalry between teams of the same division competing for the best result has created some of the best rivalries the league has to offer.
The champions of the two NFL conferences, AFC (American Football conference) and NFC (National Football Conference), play each other at the end of season to decide who is the NFL champion, making it a rather intense competition for the winner.
Even though NFL fans could argue on which teams have the biggest competition, some rivalries- like the two below- have grown quite the reputation.
The battle for the AFC North kings
Baltimore Ravens vs Pittsburgh Steelers
The Ravens-Steelers rivalry in the AFC North is one of the hot-blooded in the NFL. Those two franchises usually compete for divisional supremacy, and have a total of eight Super Bowl championships combined. In the 2020 season, the Steelers lead the series at 30-24, with a playoffs' record of 3-1.
Tomlin vs. Harbaugh

Steelers vs. Ravens

A timeline on all the drama & highlights that have shaped this matchup into the best rivalry in the NFL. pic.twitter.com/SFLHWTv9RG

— Daniel Valente (@StatsGuyDaniel) October 29, 2020
Biggest rivalry in the NFC
NFC East: Dallas Cowboys vs. Washington Football Team
The rivalry between the Dallas Cowboys and Washington Football Team is one of the most intense in the NFL, and "one of the greatest in sports," as per Sports Illustrated. Both franchises have earned 37 division titles, ten NFL Championships, as well as eight Super Bowls combined.
The rivalry between the two teams first initiated in 1960 when Dallas joined the NFL as an expansion team and Washington was known as the Redskins. A year later, both franchises were in the same division. By the end of the 2020 season, the Cowboys lead the all-time series 73-47-2. However, Washington won the two playoff matchups with Washington, in 1972 and 1982.
In 2009, the Washington Football Team and the Dallas Cowboys were the two wealthiest franchises in the NFL.