NFL
Cowboys beat Saints but hotel-based McCarthy didn't enjoy
Dallas coach Mike McCarthy couldn't be at the game, due to covid protocols, but was proud of the boys who ran out 27-17 winners in New Orleans.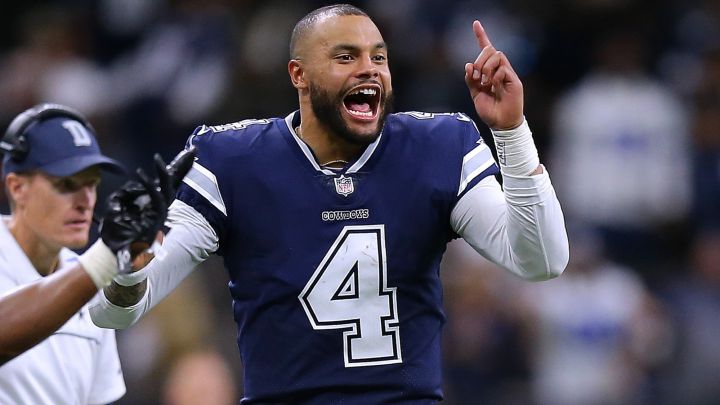 Dallas Cowboys coach Mike McCarthy was placed in covid-19 protocols on Monday and that ruled him out of being in New Orleans with his players on Thursday night. As it turned out, the boys did him proud as he watched on from a Texas hotel, something he doesn't want to do again.
McCarthy on Cowboys' "ugly win" amid changes
"It was rough, I'm not going to lie," McCarthy admitted during a phone call with ESPN, adding, "I'm proud of the guys and how it all turned out, but I don't ever want to do this again.
"Adversity win, ugly win, however, you want to define it, you have to have these wins, especially when you get to later in the year when you're playing teams that are trying to get in the playoffs or make a run.
"This is a great experience for us. Let's face it, this is today's NFL. You've got to be able to win with change."
Quinn not wanting to let McCarthy down
Defensive coordinator and former Atlanta Falcons head coach Dan Quinn was acting head coach as Dallas won for just the second time in five games. After the game he spoke to the media.
"One thing you've heard me say before is I love doing hard things with a group of people," remarked Quinn, "and this was one of those moments.
"We got great people to get the job done. We wanted to make sure Mike and all the guys who missed, let them know we got their backs. So honestly, that was the only thing I was nervous about. I didn't want to let him down.
"He's done a great job leading us, to how it's going to go down, the play style that we wanted. But it was just a cool win."
You may also enjoy:
Cowboys 27-17 Saints: game round-up
Without McCarthy and the other coaches on the sidelines, Dak Prescott threw for 238 yards, including a 1-yard touchdown pass to Michael Gallup. We brought you all the action live.
Taysom Hill, making his first start at quarterback this season, passed for 264 yards, two touchdowns and four interceptions for the Saints (5-7), who lost their fifth consecutive game. He also ran for a career-high 101 yards on 11 carries.
Brett Maher kicked a 42-yard field goal to pull the Saints within 13-10 midway through the third quarter. Pollard ran 58 yards for a touchdown that gave the Cowboy a 20-10 lead late in the third quarter. Carlos Watkins intercepted a Hill pass and returned it 29 yards for a touchdown with 2:52 remaining in the game. Two plays later, Hill threw a 70-yard touchdown to Deonte Harris.
Late in the first quarter, Dallas drove 80 yards in six plays as Prescott and Gallup teamed on their touchdown for a 7-0 lead. New Orleans failed to score in the first quarter for the fifth consecutive game.
However, Hill threw a 24-yard touchdown pass to Lil'Jordan Humphrey early in the second quarter to tie the score.
Dallas responded on the ensuing possession as Prescott drove the team to Greg Zuerlein's 55-yard field goal for a 10-7 lead. Zuerlein added a 34-yard field goal as time expired to increase the lead to 13-7 at halftime.
At halftime, the Saints inducted the late Sam Mills into their Ring of Honor. Mills, a linebacker who started his professional career in the USFL, played with the Saints from 1986-94 before going to Carolina. He was named last month as a semifinalist for the Class of 2022 of the Pro Football Hall of Fame.
McCarthy joined list of covid coaches
Having now tested positive for covid-19 McCarthy becomes the fourth head coach to miss a game while in covid-19 protocols since last season.
He joins Kevin Stefanski of the Cleveland Browns, Kliff Kingsbury of the Arizona Cardinals and Matt Nagy of the Chicago Bears.