Inflation relief checks news summary | 6 November 2022
Inflation relief in the US: live updates
Economic pressures spark new emerging property markets
The United States' housing market has been victim to a slew of factors in the past two years, from the covid-19 pandemic to the Russian invasion of Ukraine. Inflation has pushed up prices across the board throughout 2022 and the Federal Reserve was forced to up interest rates to bring the price rises under control.
This has cooled the US housing market considerably, but there are still a number of emerging markets on the up...
Who qualifies for the student loan forgiveness plan and when can you apply for it?
While running for the presidency, Joe Biden pledged to enact widespread debt forgiveness for student loan borrowers but offered few specifics on what graduates could expect.
But after 18 months in office he was finally able to announce such a program. In unveiling the initiative, Biden said: "When I campaigned for President, I made a commitment — I made a commitment that we'd provide student debt relief. And I'm honoring that commitment today."
The program is offering $10,000 in debt relief for borrowers with an individual income of no more than $125,000 per year, or $250,000 for couples who file jointly. There is an additional $10,000 in debt forgiveness for borrowers who received a Pell Grant while in college, allowing them to write off up to $20,000 in student loan debt.
Supreme Court will not hear student loan forgiveness challenges
Last month a federal appeals court imposed a temporary block on President Biden's flagship student debt relief program. Biden is attempting to offer up to $20,000 of debt forgiveness for student loan borrowers but six Republican-led states have launched a legal challenge.
While the appeals court considers the challenge, separate efforts have been made by Republicans to involve the Supreme Court in the challenge. However Supreme Court Justice Amy Coney Barrett has dismissed attempts to involve the Court for a second time, in what can be seen as a win for Biden.
$9,600 checks: When do they arrive and who is eligible?
Residents in one part of the country can look forward to up to $9,600 of direct payments, as part of an initiative known as the Immigrant Families Recovery Program.
The total amount of aid will be divided into monthly payments over two years, resulting in payments of $400 per month. It is worth mentioning that the objective of the Program is to provide financial assistance to immigrants who were not eligible for federal aid due to covid-19.
Here's everything you need to know about the program...
Republican takeover of U.S. Congress would mean return of tax fights
Republicans aiming to win control of Congress on Tuesday say they plan to force President Joe Biden into a difficult choice on taxes: sign Republican legislation to make their 2017 tax cuts permanent or veto it and be branded as the president who put tax hikes on middle class Americans.
Congressional Republicans' tax strategies and a Democratic White House could ultimately mean a status quo on rates, deductions and credits for the next two years, tax professionals and analysts say.
But expect the political heat they generate to last until the 2024 presidential election.
Forecasts suggest Republicans have a strong chance of winning back control of the House of Representatives, and an even chance of taking control of the Senate.
A House victory means control of that chamber's legislative agenda, and a slim Senate majority means Republicans could put new tax legislation on Biden's desk using 'reconciliation' measures.
Biden has already said he would use the presidential veto to block measures he opposes. Republicans plan to make that a feature of their political message for months to come.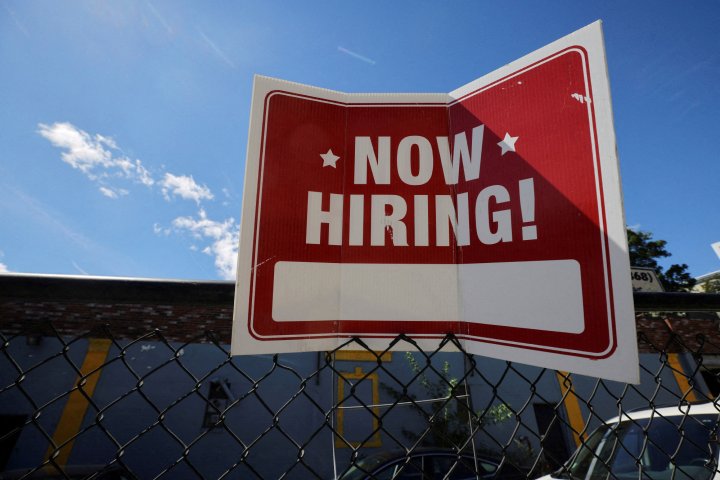 U.S. job growth beats expectations in October
U.S. employers hired more workers than expected in October, but a rise in the unemployment rate to 3.7% suggested some loosening in labor market conditions, which would allow the Federal Reserve to shift towards smaller interest rates increases starting in December.
Nonfarm payrolls increased 261,000 last month, the Labor Department's closely watched employment report showed on Friday.
Data for September was revised higher to show 315,000 jobs added instead of 263,000 as previously reported.
Economists polled by Reuters had forecast 200,000 jobs, with estimates ranging from 120,000 to 300,000.
The unemployment rate increased to 3.7% from September's 3.5%. Average hourly earnings increased 0.4% after rising 0.3% in September. They were likely boosted by a calendar quirk.
Wages increased 4.7% year-on-year in October after advancing 5.0% in September as last year's large increases dropped out of the calculation. Other wage measures have also come off the boil, which bodes well for inflation.
Wall St rallies to close out soft week after jobs report
U.S. stocks closed higher on Friday in volatile trade to snap a four-session losing streak as investors wrestled with a mixed jobs report and comments from Federal Reserve officials on the pace of interest rate hikes.
The S&P 500 and the Nasdaq each rose as much as 2% in the early stages of trading while the Dow Jones Industrial Average climbed as much as 1.9% on the heels of the closely watched labor market report, before paring gains and briefly falling into negative territory. The report showed an uptick in the unemployment rate in October, indicating some signs of slack may finally be starting to emerge in the job market and give the Fed room to downsize its rate hikes beginning in December.
But the data also showed average hourly earnings rose slightly more than expected, as did job growth, pointing to a labor market that largely remains on firm footing.
Labor market data has been a primary focus for markets as the Fed has repeatedly stated it is looking for some cooling before considering a pause in hikes. Hawkish comments from Fed Chair Jerome Powell on Wednesday increased worries the central bank could keep boosting interest rates for longer than previously expected and put further pressure on stocks.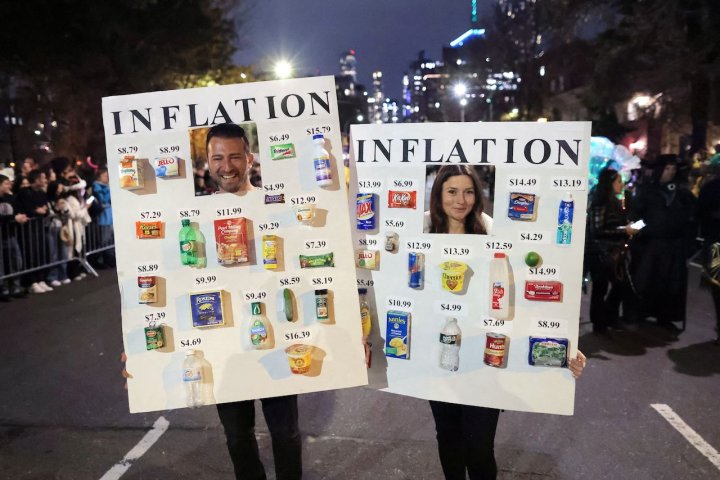 Newsweek poll: Americans back federal inflation relief checks
A poll conducted for Newsweek has found that a majority of Americans would like the US federal government to send out relief checks to help households deal with the impact of high inflation.
In the survey, carried out by Redfield & Wilton Strategies on 23 and 24 October, 63% of those who participated said they agree with the idea of relief payments being distributed. Of the 1,500 respondents polled, 42% said they strongly agree.
(Photo: REUTERS/Andrew Kelly)
Over 60% of Americans living paycheck to paycheck
Citing a report by the financial services company LendingClub, CNBC notes that nearly two-thirds of US adults are currently living paycheck to paycheck, amid high levels of inflation in the country.
According to the LendingClub study, conducted in September, 63% of Americans aren't able to put part of their monthly wage towards saving - up 6% on 12 months ago.
"Consumers are not able to keep up with the pace that inflation is increasing," Anuj Nayar, LendingClub's financial health officer, told CNBC.
"Being employed is no longer enough for the everyday American. Wage growth has been inadequate, leaving more consumers than ever with little to nothing left over after managing monthly expenses."
Unemployment up in October, BLS says
Also this week, the Bureau of Labor Statistics announced a 3.7% rise in US unemployment in October - potentially the opening effects of the Federal Reserve's repeated interest rate hikes.
"The labor market is basically OK, but it does seem to be slowing," Guy Berger, principal economist at LinkedIn in San Francisco, told Reuters. "The Fed is going to try to thread the needle where they slow down the labor market enough to put downward pressure on wages and inflation, without causing a recession."
Take a look at the full story on the BLS' latest employment report.
Why do central banks raise interest rates to fight inflation?
If you're wondering why central banks like the Federal Reserve increase interest rates in an attempt to bring down inflation, this Economist video explainer may clear up your doubts.
In a nutshell, it's all about bringing down consumer demand - but not by too much...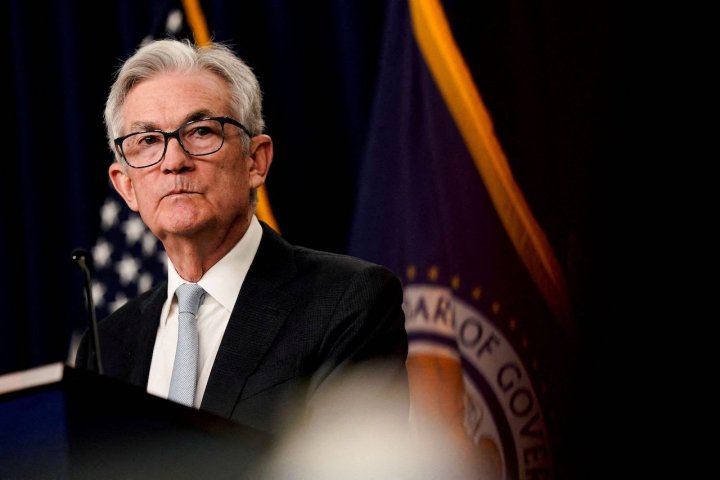 Fed raises interest rates again, with more hikes to come
This week, the Federal Reserve announced the sixth interest rates hike this year, as the body attempts to curb the high levels of inflation in the US.
For the fourth time in a row, the Fed raised interest rates by 0.75%.
And the Fed's chairman, Jerome Powell, warned that more increases are to come. "What I'm trying to do is make sure our message is clear," Powell told reporters.
"We have some ground to cover with interest rates before we get to that level that we think is sufficiently restrictive."
(Photo: REUTERS/Elizabeth Frantz/File Photo)
Inflation relief, live updates: welcome
Good morning and welcome to our live blog for Sunday 6 November 2022, with the latest news on the US economy and the measures being taken to curb inflation and its effects on Americans' wallets.