Chicharito: "I felt empty after leaving Real Madrid"
The Mexican striker admitted that leaving the Spanish club was a turning point in his life.
Javier Hernández has tasted what it feels like to play at the elite of world soccer. He spent time at Manchester United and Real Madrid, two European giants, where he is still fondly remembered. But following that isn't so easy - as he himself found out.
In a chat with Fox Sports, Hernández confessed his feelings after leaving Madrid to go to the Bundesliga: "There are two watersheds in my life. The first was when I left Real Madrid to go to Bayer Leverkusen," he explained.
"At that moment, I personally had to question myself. I found myself in a place where there are no better clubs than the ones I have played for. I had already played and scored in World Cups, World Cup qualifiers, the Champions League, a Champions League finalist..." commented the current LA Galaxy striker.
Different path
Hernández recalled how he took another perspective on a personal and professional level: "At that moment, I starting to look at it in a different way, from another perspective. I realised that I had achieved more things than I had imagined, but I kept feeling an emptiness, as though I needed something," he said.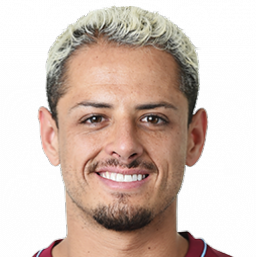 "That was the first turning point in discovering that I am not just about my goals, my clothes or my name, it was the start a more spiritual and philosophical path", added the Mexican. In fact, Hernández is the last Mexican player to have played in a Champions League semi-final, something which Hirving Lozano was close to doing with Napoli this season.