PREMIER LEAGUE
Christian Pulisic returns to training ahead of a crucial week for Chelsea
The USMNT international has overcome the ankle injury that had kept him off the pitch for nearly two months.
The year 2023 is one that is increasingly becoming more and more clouded over within the ecosystem of Chelsea Football Club, as the London team has, as of March, not yet managed to obtain results to satisfy neither the fans nor the board. The huge amount of money spent on the glistening, diamond-studded squad hasn't helped, either, simply adding to the pressure.
Now facing down the throat of one of the most crucial weeks of the season, Graham Potter's side continue to work hard to get a win that would turn the tide and give them a glimmer of hope for what is left of the Premier League season, but above all they need a result that will allow them to pass to the quarter final stage of the Champions League.
It should be remembered that they have a one goal disadvantage against Borussia Dortmund after the first leg at Signal Iduna Park; European competition is one of the last bastions of hope for the English coach, as well as for the American owner Todd Boehly, who has been up to his shoulders pulling out dollar bills from his endlessly deep pockets.
Pulisic gives a spark of good news to Chelsea
Chelsea's preparing for the duels against Leeds United in the Premier League and against Borussia Dortmund in the Champions League are well underway, and now they are able to count on the US national team forward Christian Pulisic - one of the key men in this Chelsea side.
Potter, the former Brighton coach, was able to lead training with the presence of 'Captain America' on Tuesday, after almost two months of absence due to injury. Along with Pulisic, N'Goló Kanté stood out, who was also back in training.
Despite his recovery, Pulisic remains a doubt for Leeds
However, everything seems to point to it being difficult for both of them to play against Javi Gracia's Leeds United this weekend. There could, however, be the possibility that they will see minutes if they make the squad for the Champions League match against Borussia Dortmund, as reported by Fox Soccer. We shall see.
Want more Premier League?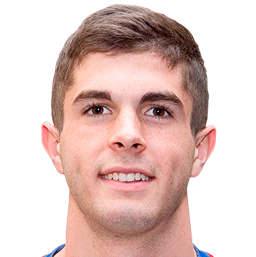 Premier League 2022/2023
*Data updated to date Mar 3rd, 2023