MLS side LAFC poised to sign Gareth Bale
The Welsh striker will officially become a free agent after his contract with Real Madrid expires on 30 June and is rumoured to be close to move to MLS.
Gareth Bale is on the cusp of becoming the next big name European soccer star to embark on a journey to Major League Soccer (MLS).
According to US journalist Tom Bogert, an agreement between LAFC and the Welsh international is in place with Bale's current deal at Real Madrid expiring on 30 June and the striker then becoming a free agent.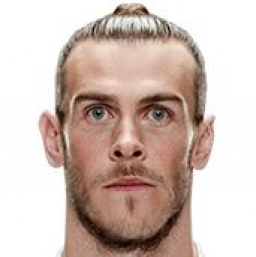 MLS calling
There were initial suggestions that the striker was set to join hometown club Cardiff City, who play in the English Championship and this was considered as a viable option with the player repeatedly stating that continued first-team football is essential as Bale prepares for the upcoming World Cup in Qatar. However, his destination, according to the well connected MLS insider Bogert is a move to the City of Angels with Los Angeles FC.
The deal itself is reportedly in its final stages and would see the Welsh winger moving to MLS through to the summer of 2023 on a one-year contract that would allow him to arrive at the World Cup in good shape. Bale led the Dragons to their second ever World Cup, their first since 1958, thanks to two solid performances in the playoff semi and final against Switzerland and Ukraine.
Upon being asked about his immediate future after the Wales games, the striker stated: "I'm not too worried about it. Ideally, I want to be playing so that I'm fully fit, but I also feel that I'll never lose my quality on the ball. The only thing I know is that I'm going on holiday. I haven't even had time to think about it...".
Bale is set to follow the footsteps of Giorgio Chiellini with the Italian having just signed up with LAFC and should the paperwork be processed in time, both players could even make their debuts for the 'black and gold' outfit on 9 July in the Los Angeles derby as they face city rivals LA Galaxy.