Raúl Jiménez's goal drought continues in the Premier League
The Wolves' forward's last goal in the Premier League was exactly one year ago.
There are moments that change a person's life and for Raúl Jiménez one such defining moment came on 29 November 2020. The Mexican striker clashed heads with David Luiz and ended up with a fractured skull. From that point on, the form he had regularly been showing in England disappeared and has yet to return. Today marks exactly one year since he last found the net in the Premier League.
The Mexican forward's last league goal was on 10 March 2022. He opened the scoring for Wolves in the 4-0 win over Watford at the midaway point of the season. Since then, Raúl has played 19 games but hasn't managed to find the target in any of them.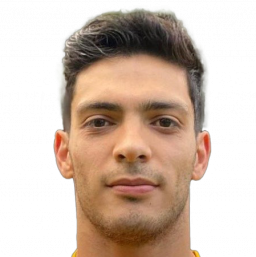 Between injuries and wavering form, Jiménez lost prominence at Wolves - a situation which he is still in today. His drought in front of goal continues although he came close to breaking it on a couple of occasions. In the Week 4 meeting with Newcastle on 28 August 2022 he had the ball in the back of the net only for it to be disallowed. Then, on 14 January this year, he scored again but his effort was ruled out after a VAR review in his team's victory against West Ham. So for now, Jiménez must bid his time until the goals start flowing for him again.

Injuries haven't helped
The 2022/23 season has not been easy one for Jiménez. The former América player had hoped to get in shape for the Qatar World Cup, however, his ordeal began during the pre-season when he suffered a knee injury that kept him out of action for a month.
Just days after being cleared to return, Jiménez was laid low again with a groin injury that left him out for 77 days, putting his participation in the World Cup at risk. Finally, the 31-year-old forward recovered in time to play for Mexico in Qatar.
Post-World Cup
After the World Cup, little by little he began to take a leading role in Lopetegui's team. Jiménez has racked up a total of 889 minutes in all competitions in which he has scored three goals, all of which in the EFLCarabao Cup, and two assists in the Premier League.
Jiménez's numbers in the 2022/23 Premier League