Accusations of racist insults rock football in America
Christopher Nurse, a Guyanese midfielder playing for Puerto Rico FC in the NASL, has accused Argentinean Nico di Biase of racially insulting him.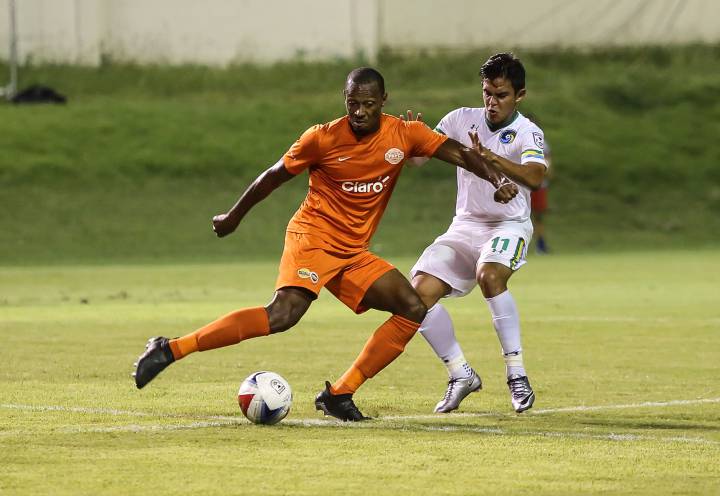 American soccer stunned by alleged racist incident
It's been a different start to the week for football, or soccer, fans in the US. On the other side of the pond they are used to being dismayed by some of terrible racist incidents that seem to happen on far too frequent a basis in Europe. But now it seems there might be a problem stateside too.
Chris Nurse accuses opponent of racist abuse
Christopher Nurse, English born Guayanese midfielder, playing for Puerto Rico FC, owned by Carmelo Anthony (NBA), set the social networks on fire saying he'd been racially insulted by a member of an opposing team.
32 year old Nurse said he'd been called a "negro de mierda" ("a black shit") by Argentinean Nico di Biase during the game between FC Edmonton and Puerto Rico FC in the ninth game of the autumn NASL season 2016.
The NASL has limited itself to saying they will investigate.
NASL statement
The NASL has opened an investigation with respect to an allegation that racially abusive comments were made by one player to another player during the FC Edmonton vs. Puerto Rico FC game on August 28, 2016. Per League policy, no further comment will be made while the investigation is ongoing.