Female referee stops game after being told to 'wash the dishes'
Referee Marta Galego suspended play in the Catalan second division match so the spectator who shouted the sexist comment could be removed from the groundChampions League semi-final draw: live online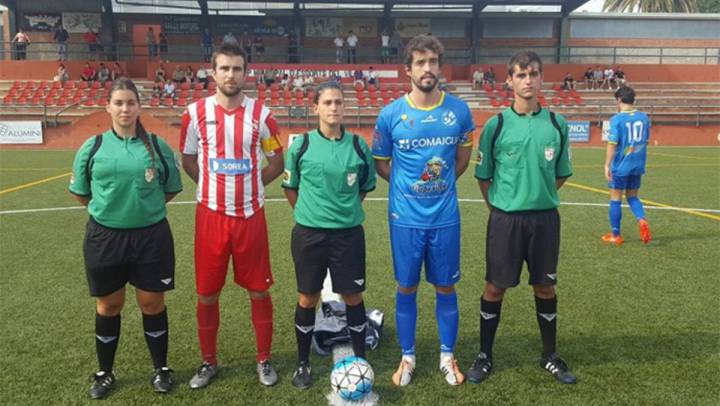 A female referee stopped a football game in the Catalan second division after a spectator told her to "go wash the dishes" on Sunday.
Spectator removed
Marta Galego, who was refereeing the match between UE Valls and Cambrils Unió, brought play to a halt after hearing the sexist comment come from the stands and ordered the offending person to be removed so the game could be restarted.
The spectator, a club member of UE Valls, took three minutes to expelled from the ground after which the game resumed. Other fans at the game applauded the referee's decision, which Galego noted down in her pad, surely with the intention of reporting the incident to the Catalan Football Federation.
Making a stance
Unfortunately there have been other incidents in Spanish football recently where abuse has led to actions being taken by the individual concerned or associated bodies. In Andalusia, an openly gay referee quit his job after the verbal attacks became intolerable.
In another case, the Spanish Football Federation's disciplinary committee announced that it is to open proceedings against Sporting Gijón for an "incident among the crowd" during the match against Athletic Bilbao in mid-August. Monkey noises were being directed at Iñaki Williams from one of the stands.
AS will bring you the report from any investigations as soon as they are released.