Iniesta: "I have no objection to the Ballon d'Or..."
Esport Club released the interview with the Barcelona captain and he said, "I don't know if individual awards are necessary" but also said he had no objection to Cristiano Ronaldo winning the award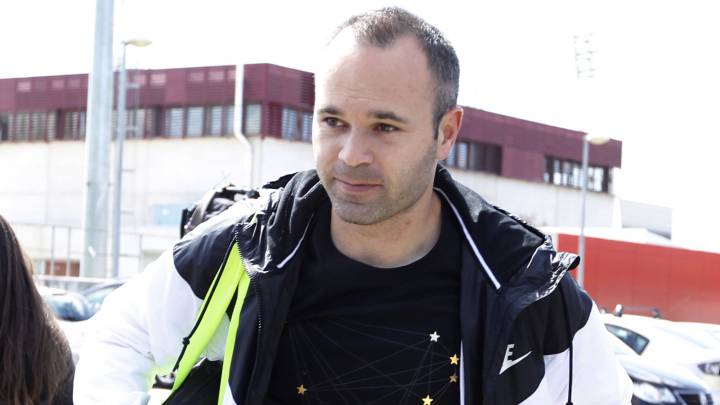 Andrés Iniesta was the subject of an interview on Esport Club, a programme on Esport 3, where he spoke about Xavi, Barcelona's style and Cristiano Ronaldo's Ballon d'Or victory.
He was indifferent to the award and the process of how it is decided, saying: "I was part of the 30 finalists and people vote for what they believe in. I have nothing to object to. They are a part of all of this, the football world"
Cristiano Ronaldo won the award for the fourth time in total, and the third time in four years, beating out Iniesta's teammate Lionel Messi for the award. Iniesta also said he didn't know if individual awards were necessary.
On Xavi, Iniesta said, "He is a person that I shared many wonderful, if not the best times with, and he will always be missed. He is a friend and I have a good relationship with him. We always had a special bond together."
Barcelona's change of style
Given the change of style, or at least the percieved change of style under Luis Enrique, Iniesta said about Barcelona's philosophy:
"We have to continue believing in it. It's not enough to just win but how you do it, and how often you do it. It's not winning in any way possible. The idea has to be there and survive."
Asked whether Luis Enrique had changed him, the player, Iniesta said, "The passing of time has changed me. The 22-year-old Iniesta is not the same as the 26-year-old, or the 30-year-old or the 32-year-old. It's an evolution and I think it's a good thing. I have always felt I was an important player in the middle of the team. I am enjoying my football because sometimes with the passing of time, you enjoy it les and less but, for me, it is the opposite."