BETIS
Real Betis squad show their support for Roman Zozulya
Joaquín read a communique on behalf of the squad stating that they hoped the players association would act in enabling the player be able to carry out his line of work.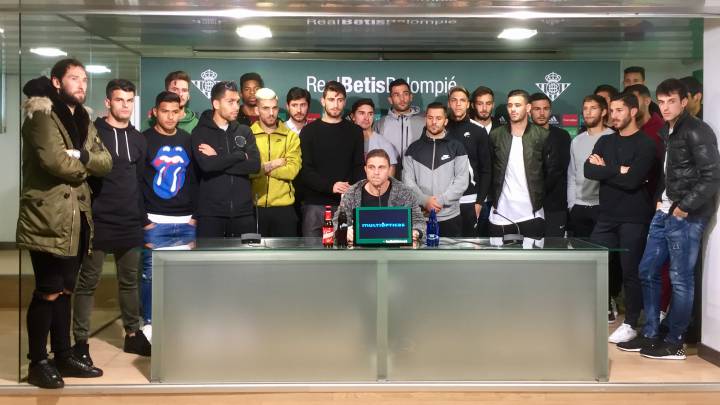 The Real Betis first team squad along with head coach Víctor Sánchez del Amo issued a comunique earlier today in the press room of the Benito Villamarín stadium where they expressed their colectivice support for team-mate Roman Zozulya following yesterday's incidents at Rayo Vallecano's training ground in Madrid on Wednesday.
Team captain Joaquín Sánchez read the brief statement which stated:
"We're here to express our indignation concerning the events that our team-mate Roman Zozulya has been subjected to. Everything stemmed from a false news story upon his arrival in Seville and we feel that the subsequent situation is extremely grave and something that potentially could affect all of us in the future. We are aware that AFE (The players union) are investigating the matter to ensure that he can work in normal circumstances and we hope other implicated bodies take the necessary measures. We all. including the media should reflect on how simple it is to cause such harm so easily. We are Zozulya".