Attitude
Zinedine Zidane claimed yesterday that the issue for his team is not whether they adopt a 4-3-3 or 4-4-2 formation but a question of attitude and I'm sure we'd all go along with that affirmation. When the 4-3-3 formation is cited it invariably means using the BBC and we've seen what can happen. The front trio rarely work on defensive duties and this has a negative effect on the rest of the team. If one is absent, it's barely noticeable but with two pieces of the trio missing as was the case at Eibar, we saw a more coherent team performance, solid and with no-one looking for reprisals. A Madrid team that managed to win at Ipurua, traditionally a ground where no quarter is given.
Fortunate BBC
This is far from a total condemnation of the BBC, but more of an observation. All three are exceptionally brilliant players, it's just that the combined trio lack that degree of attitude which leaves other members of the team having to compensate for their style of play. Cristiano, Bale and Benzema are fortunate to have excellent replacements in the current Real Madrid squad who, when in action, also help out in defensive duties and on occasion are condemned to back the bench when the front three recover from their various injuries. They make little fuss about the injustice of the situation but this will only last for so long and these individuals will inevitably lose their patience.
Pressure everywhere
Attitude stated Zidane. This is what he wants to see from the BBC. It's worth reminding the Madrid boss that results with one of the front-line missing are worse but clearly what the coach is advocating is that the attacking line-up add that additional bite of hunger and desire which is needed to assist the collective. We just have to remember how the Barça side under Guardiola applied pressure to the opposition on every blade of grass on the pitch. The best players can always apply themselves all over the pitch and at every football ground.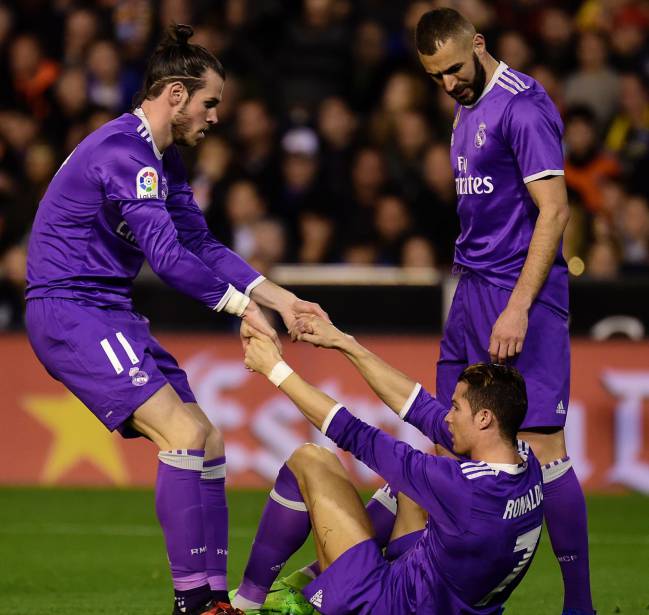 Barcelona v PSG coverage | Champions Match