Cristiano Ronaldo scores for fun when Real Madrid play Getafe
Since 2013 the Portuguese forward has played against their smaller Madrid-based rival 13 times and, in terms of goals, there is only one team he's punished more.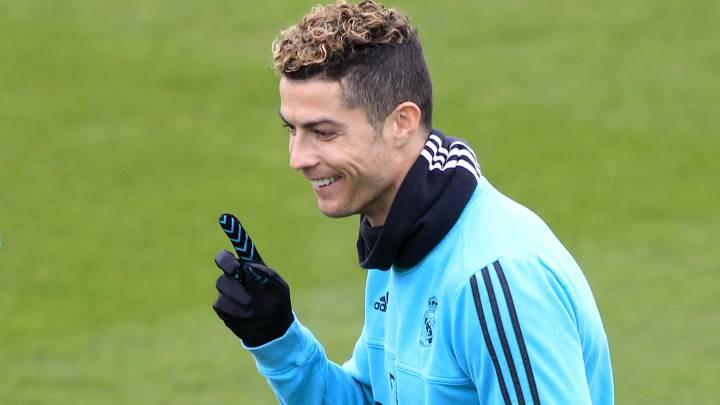 Real Madrid's Cristiano Ronaldo has proven himself to be rather a headache for Getafe, with only one team having to watch his up-close-and-personal goal celebrations more.
Cristiano's continued goal torture for Getafe
The Azulones have picked the ball out of their net thanks to the Portuguese star a total of 21 times and only Sevilla have had to do this more, with 27. Those goals have been netted across just 13 matches between the sides which averages out at 1.6 per game. Ahead of Saturday's clash at the Santiago Bernabéu, it's worth noting that Los Blancos' number seven has scored in the last seven matches between these sides, scoring 13 - one shy of a brace per game. He has also scored three hat-tricks. In fact, since January 27 2013, he has never failed to score in this fixture, more than five years of 'goal torture' for Getafe.
In the last encounter, the October fixture at the Coliseum Alfonso Pérez earlier this season, Cristiano scored in minute 85 which handed Madrid a 1-2 victory.
Refining Ronaldo for PSG return
Cristiano is expected to return to the team (after missing the loss to Espanyol) for this home Liga match which many see as a dress rehearsal for Tuesday's crunch Champions League match away in Paris. As we have seen before, the 33-year old seems to have planned his physical preparation in order to reach peak condition for the latter stages of the competitions, although this time only European glory is available.
With the second leg at the Parc des Princes just around the corner, Zinedine Zidane will be hoping that the warm-up at home in LaLiga can help his talisman further refine his aim against one of his favourite victims.