Zidane quits Real Madrid after row with Pérez over transfers - report
Zinedine Zidane shocked the world by resigning from his managerial post but disagreements with the president over new players have been quoted as the real reason.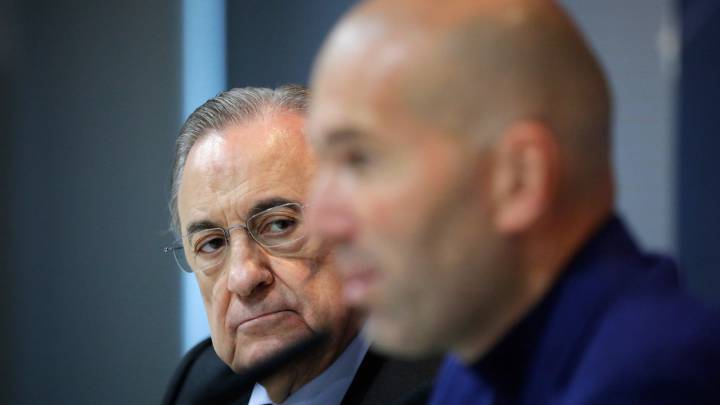 According to British tabloid newspaper The Sun, Zinedine Zidane's resignation as Real Madrid manager came on the back of an argument with club president Florentino Pérez over David de Gea and Eden Hazard.
Hazard and De Gea disagreement
The snap press conference was called on Thursday, just days after Zidane had won an unprecedented third consecutive Champions League title with Los Blancos, to announce his departure, one that leaves the club in search of a successor. But reports in the UK daily suggest there was much more to the reason for leaving than what was originally believed.
An argument apparently broke out between manager and player about the future of the club and two potential signings: Manchester United goalkeeper David de Gea and Chelsea's Eden Hazard. In order to add to the attacking options at the Bernabéu, the French coach wanted the club to sign the Belgian winger, but the president refused.
Pérez, on the other hand, has long wanted to bring in the Spanish number one but on that plan Zidane made it clear that he had full confidence in his own keeper Keylor Navas.
On the back of a clear contrast in visions for the club, Zidane is reported as saying:
"I am done. You take care of the team."