WORLD CUP
Hierro: "We have a very clear plan"
Fernando Hierro spoke about Russia and what he expects from Russia but would give nothing away about his team saying "tomorrow, the team will be announced"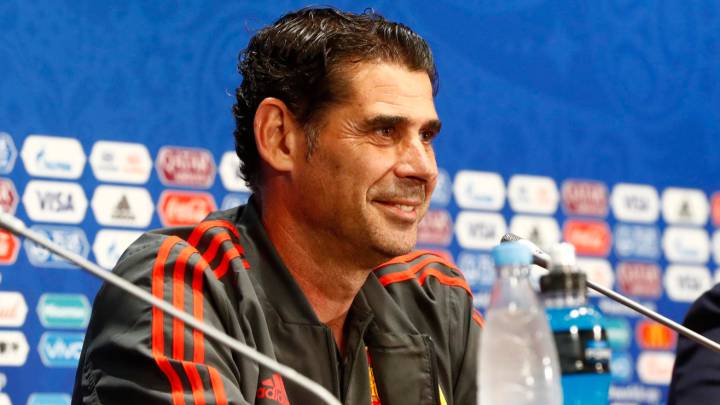 Fernando Hierro, Spain's manager, attended the press conference before their game with Russia on Sunday.
Strength: "We have a very clear plan. What we want, who Russia are and who we are. Football is a game of errors and the one who makes the least mistakes. We have to minimise our errors. We have defects and vicrtues, like everyone, and because of this, we have to be intelligent. We know what we have to do to improve. We have had to fight back five times and the team know how to do it. Twice against Portugal, twice more against Morocco. We have many things to be optimistic. They are things that we analyse too."
What Russia to expect: "We expect a tough game. We have to be more flexible. See what team comes out. When we played in St Petersburg against them, they pressed high, they changed the system. In this World Cup, they haven't pressed high, but we can not put ourselves in the head of the manager, if they are going to change the system, or if they are going press high or block the middle."
With no victories against the hosts: "Statistics are there to be broken."
Russia, the country: "This is a marvellous county. I was here where there were 1,000 days to go before the World Cup, almost three years ago. We know that they have a lot of people, that will help them, but the things in football are won on the field. My lads are accustomed to this."
Will Silva start? "Tomorrow, the 11 will be released..."
Mundial
*Update 30 de junio de 2018