Post-Cristiano Benzema form predicted by Artificial intelligence
A study by Spanish company Olocip,published in September 2018, has proved particularly accurate in assessing the Real Madrid striker's statistics.
A study of the likely form of Real Madrid striker Karim Benzema this season has proved particularly accurate. Undertaken by the data analysis company Olocip, and published in September 2018, it considered a number of variables, including the departure of Cristiano Ronaldo, before predicting the numbers expected from the Frenchman.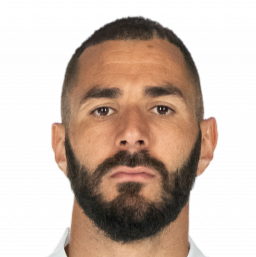 Benzema stat soothsaying
As the 2018/19 season draws to its close, Benzema has been one of the few positives to come out of a hugely disappointing Real Madrid. The 30-year old has taken a step forward this year in the absence of the Portuguese record scorer and has emerged as the clear leader of Los Blancos' attack, netting 30 goals in 50 matches. This figure lies just two shy of his 2011/12 record, something he'll be expecting to eclipse in the remaining five games, with Getafe next up as third and fourth in the table clash.
A study prepared by Olocip, a pioneering company in charge of predictive analysis, prescriptive-based AI and Big Data, whose CEO is former Real Madrid player Esteban Granero, determined at the beginning of the season that various factors, including Ronaldo's exit to Juventus, would, for example, increase the goalscoring exploits of the Frenchman. Mario Garrido, the man responsible for Olocip's project development, spoke at an international congress held last September.
"Without Cristiano, Benzema's assists figures will decrease, but his goals tally will increase as he takes a more important role in the offensive area. This is not what we say, but what the model has estimated," he explained.
The model's algorithm provided more significant detail, believing that Benzema would see his 2017/18 average goals-per-game ratio of 0.20 increase to 0.53 in 2018/19. Following the striker's hat-trick at Athletic Club, his rate actually jumped to 0.63 in the league, which had been sitting at 0.56. If we take into account his ratio across all competitions this campaign, his average stands at 0.60 goals per game, interestingly almost identical to his return across the 2011/12 season in which he scored 32 goals in 52 matches.
Karim assist drop...
In terms of assists, Benzema has provided six in LaLiga across this year to date, and ten in all competitions, that is, 0.18 and 0.20 assists per game, respectively. This backs up Olocip's prediction about a fall in this statistic, although the model had assumed a smaller drop to 0.33 assists per game from the previous season's 0.41. In saying that, since Zinedine Zidane returned to the club, his compatriot is the top assist maker in team.
...becoming a lethal number nine
What the artificial intelligence did not predict, however, was the magnitude of the Frenchman's recent rise into the role of Real Madrid's number nine. Never in the club's 117-year history has a player managed to score eight goals without a teammate getting on the scoresheet. In addition to this, 11 of his 30 goals have been with his head, putting him above anyone else in Europe's big five leagues.