INTERNATIONAL
Tite: "Vinicius' charisma is second to none but we have to look after him"
The Brazilian manager spoke about the 19-year-old and said his natural talent is obvious and incredible but that they have to take care of the Real Madrid youngster.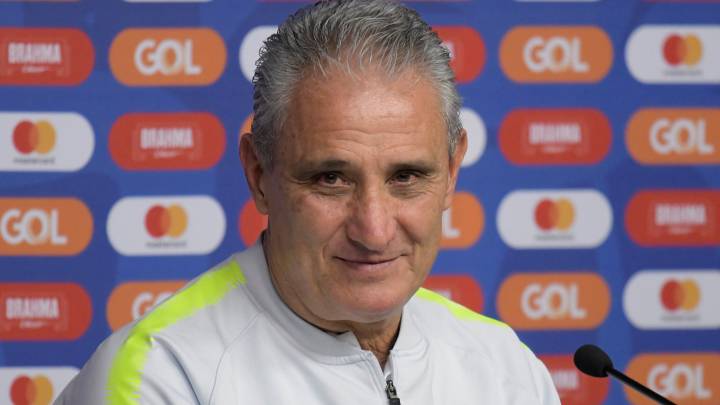 Tite think Brazil have to be careful with Vinicius and give him time to exploit the potential he has. The manager of the national team called the teenager up for the first time ahead of games against Colombia and Peru but warned against putting too much on his plate too soon and is set to start him on the bench for the opening game of the international break.
"Vinicus has six....seven gears. His speed is incredible. And the irregularity in his game is something natural for a kid of his age. I have spoken a lot with him in the last few days, he's a stupendous kid that has an extraordinary talent but things are happening very fast in his life. When we see him playing at Real Madrid at the level he has shown, we overvalue his ability to mature. We can't forget that he is only 19 years old. We have to give him time, and to take care of him," said Tite about Real Madrid's Brazilian youngster.
The manager sees him as the natural replacement for Neymar and says "it's in his DNA to play on the left" but says "it's good to have experience in other positions to evolve as a footballer."
"Obviously, Vinicius has to improve a lot of things, his anxiety when he gets on the ball, his defensive work... but his natural talent is greater than these things. You have to understand that we are speaking about a kid of 19 years of age. You have to be careful and you have to work on the emotional part, look after him. Because he has charimsa that is second to none. All of the world wants him, he is the kind of guy who wins you you over and wins the love of everyone with his happiness and personality," Tite said.