"An 18-year-old should not be earning 4 million euro"
Kevin-Prince Boateng spoke to German daily Bild in which he reflected on his time with the Catalan club and focused on Dembélé's discipline issues.
Kevin-Prince Boateng spoke to German outlet Bild and reflected on his brief time at Camp Nou with FC Barcelona. The current Fiorentina striker acknowledged that his lack of first team action in the Catalan capital was a result of being behind Luis Suárez in the pecking order.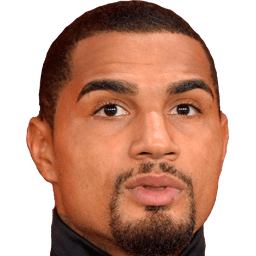 One thing that did stand out for the 32-year-old German related to Ousmane Dembélé and his issues with discipline: "I saw how Dembélé is just like a big kid who would arrive late to training now and again and one has to accept the way he is. Some players adopt that approach as a way of challenging, but he is different, he really is like a big kid".

Boateng added that this is a frequent problem relating to younger professional players: "There is a situation that young players in the modern game earn too much. It's not right that an 18-year-old earns a wage of 4 million euro per year. If that money is available in the game, then it should be invested with the player seeing as little of it as possible".