Marcos Llorente on Madrid derby defeat: "Cavani wouldn't have made any difference..."
The Atlético midfielder spoke about the team's bad moment of form: "The players aren't downhearted. All of us need to ask if we can give more".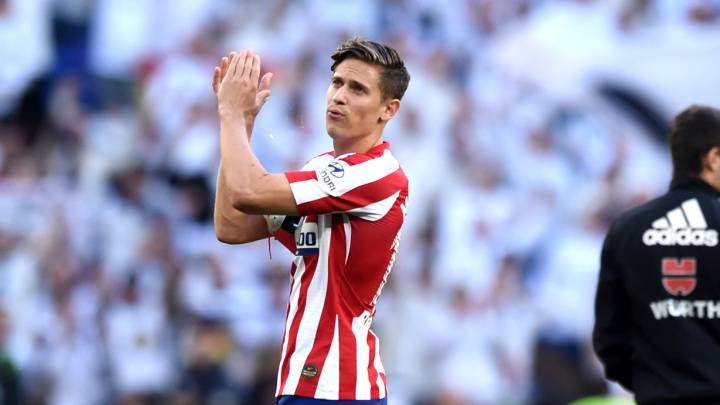 Atlético Madrid midfielder Marcos Llorente reflected on Saturday's derby defeat to Real Madrid. Out of the seven games Atleti have played this season, they have won just two but Llorente insisted that the players aren't downhearted. "All of us need to ask oursleves if we can give more," he explained.
The result leaves Atlético 13 points behind Real Madrid, is the league over for Atleti? "Until it's not mathematically poissble for us to win it, we'll keep on fighting".
Atlético enjoyed a decent first half... "We knew exactly what we were doing in the first half - we created a couple of chances but we just couldn't put them away; there were positives to be taken from our first half performance".
Atlético have scored six goals in seven games
Atlético still struggling to score: "We¡re having problems scoring but not creating chances. Goals come through making opportunities to score - it's just moments you go through in football".
Letting Madrid off the hook: "They never let you off... We had a little lapse in concentration and they punished us - that's why they are leaders. In these games, if you don't take your chances, you end up paying the price. But there's no need to lose hope, we've got to continue with the same attitude, working hard and eventually, we'll pull ourselves through".
Mood among the players: "We're not too downhearted. All of us need to ask ourselves if we can give more for the team".
Maybe if Cavani had joined the result could have been different?: "It would be unfair for me to state something like that. We have to focus on the players we have here and do the best we possibly can. Suggesting that Cavani - or another striker might have changed things is just supposition. You can't assume that we might have played better or worse".