Coronavirus quarantine: "Players' physical conditions will be seriously affected"
A series of physical fitness experts cast their views on the impact of professional players having to maintain a fitness regime in quarantine.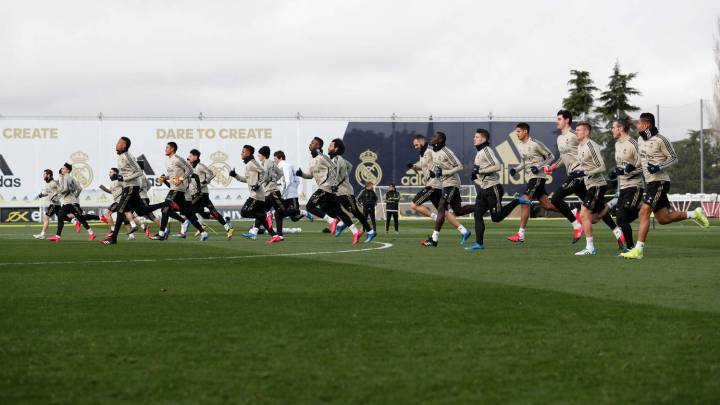 "Fitness levels will be seriously hampered and it's a serious issue. It's somewhat of a utopia to think that players or other elite athletes preparing ahead of the Tokyo games will be in top form when activity resumes"....These are the words of Jesús Paredes, one of Spain's elite fitness experts working with the Spanish national team during the Luis Aragonés era. "Every professional knows that working towards dates, events or big games serves as a motivational exercise and goal, but at present there's none of that.
"Every club will see a reduction in each player's level of fitness" states Alberto Giráldez, another high profile figure in the world of physical fitness who has worked with Real Madrid in the past. "Certain clubs will deal with this strange situation better than others and the work of every fitness coach is key in handling each player's level. Being in a quarantine environment affects everything and it's vital that all players maintain a constant level of training because not to see a drop off in this daily physical stimulus is vital for the athletes' body. it's quite easy to lose all prior work."

A month out?
In a recent update, Spanish minister Jose Luis Ábalos hinted that the state of lock-down imposed on the country could last well after the initial 15 day proposal with club's such as Valencia and Espanyol seeing first team members suffer with the Covid-19 virus.
Fitness trainer for CSKA Moscow and the Russian national football Paulino Granero spoke to AS about the quarantine situation and was confident that the clubs would not have problems with many players having a home fitness circuit with running machines, swimming pools, static bikes etc. but Granero did show a degree of concern relating to injured players. "These squad members need constant monitoring and that requires physical presence from medics and fitness coaches. Players with muscular injuries need daily massages and physio sessions and this is a major issue when quarantine conditions are imposed" he added. It's vital that players don't slip into bad habits by playing on consoles for too long or staying up late at night, it's vital that they remain professional" he concluded.