Coronavirus: total UK cases and deaths, real-time map, 28 March
Updates on the total number of confirmed Covid-19 cases, deaths and discharged patients, both in the United Kingdom and worldwide.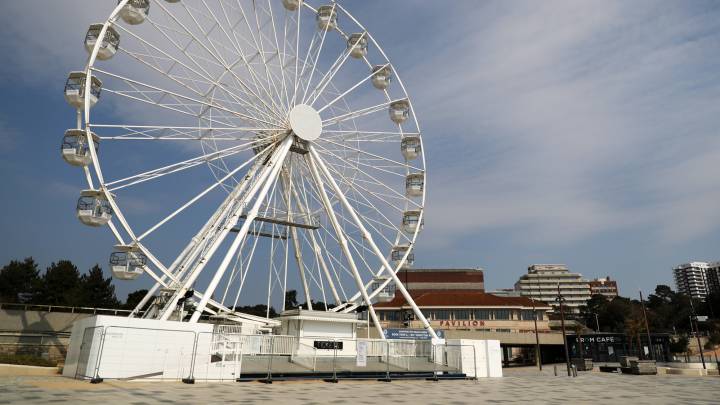 This article is now out of date. You can follow the UK's coronavirus figures for Sunday 29 March here.
Confirmed UK coronavirus cases
As of 03:30 CEST (02:30 GMT) on Sunday 29 March, there had been 17,089 confirmed cases of coronavirus in the UK, with 1,019 deaths in total. A total of 135 individuals have officially recovered from Covid-19 after contracting the disease.
Worldwide real-time coronavirus map
Click here if the map doesn't automatically appear. (Map created and hosted by Johns Hopkins University Whiting School of Engineering, our thanks to them)
Worldwide coronavirus cases
The total number of confirmed coronavirus cases worldwide at the above time stood at 663,541. In all, 30,873 people have died from Covid-19, while 142,175 have recovered from the disease.
UK Coronavirus news
As the UK exceeded 1,000 deaths on Saturday, it was revealed that UK Prime Minister Borris Johnson will send a letter to 30 million British households next week, in which he warns that the worst of the coronavirus crisis is yet to come and that stricter lock down measures could be enforced "if that is what the scientific and medical advice tells us we must do."
The letter reads: "We know things will get worse before they get better. But we are making the right preparations, and the more we all follow the rules, the fewer lives will be lost and the sooner life can return to normal. ...That is why, at this moment of national emergency, I urge you, please, to stay at home, protect the (National Health Service) and save lives."
Johnson confirmed on Friday that he had tested positive for coronavirus, adding that thanks to the "wizardry of modern technology" he will maintain contact with his team of advisors and lead the national fightback against Covid-19. Later on Friday, it also emerged that UK health secretary Matt Hancock has contracted the virus, while chief medical officer Chris Whitty was in self-isolation after displaying symptoms.
Live coverage of the coronavirus pandemic

You can follow the latest news on the coronavirus crisis with our daily live blog.