Real Madrid: Mbappé wants Bernabeu clause in new PSG deal
The France forward is expected to sign a new deal at the Parc des Princes but wants a clause allowing him to leave for Real Madrid or another European club.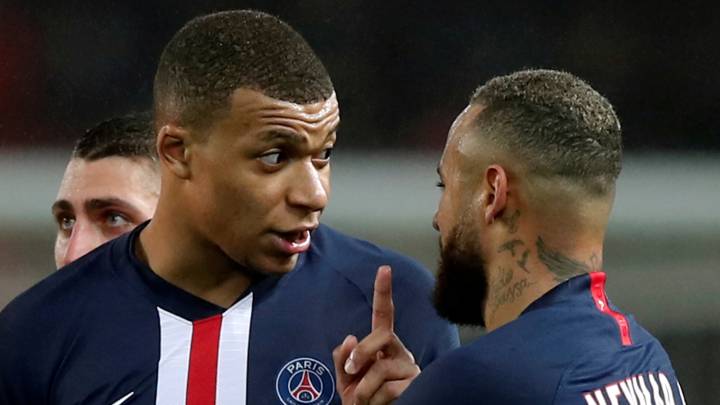 With football readjusting to a new reality in the face of the coronavirus pandemic, huge transfer fees are expected to become a thing of the past as Europe's traditional big-hitters are forced to tighten their belts. Real Madrid are among the clubs who will have to draw up fresh plans this summer as their rivals strive to retain their star players but Kylian Mbappé remains a priority target for Florentino Pérez and the PSG star has reportedly placed a demand on the Parc des Princes board in talks over a contract renewal.
PSG's squad have so far resisted calls to take a pay cut but the possibility that Mbappé, Neyar and co. will have to accept a reduction of 50 percent is on the table. The France international and PSG sporting director Leonardo are in an impasse and the striker is apparently unhappy with the way talks are progressing and while it is expected the 21-year-old will accept a new deal, AS understands that he will demand a release clause that will permit him to move to Real Madrid or another of Europe's most storied clubs. It will not be a cheap investment for potential suitors though, with any buy-out inserted into Mbappé's deal likely to eclipse the €222m PSG paid Barcelona for Neymar.
Mbappé deal would place PSG star beyond Madrid's reach

PSG will likely be happy with that arrangement as it will ensure Mbappé's continued presence at the club in the medium term and the player will assuredly secure himself a huge pay rise at the same time. For Real Madrid the situation is far from ideal as the Liga club's plan was to follow the same path that secured the signing of Eden Hazard: Mbappé's contract expires in 2022 and Pérez's plan was to make his move when the striker had just one year left on his deal, which would lower the asking price considerably.
If Mbappé renews at PSG, it will be for at least two or three more years, which will hike his price up accordingly. In all likelihood, it will take a world record fee to secure Mbappé and in the current situation it is probable that Madrid will shelve their plans to secure his signature despite the player's insistence on a clause that opens the door for just such a move.
See also