"Jovic is depressed"
The players' father maintains that the player was in pain whilst in Belgrade with sources claiming that the injury was caused on Thursday.
Luka Jovic has been dealt an emotional hammer blow after learning that he had broken his heel bone as confirmd by the Santiago Bernabéu outfit. The fracture was diagnosed after tests carried out on Friday by the Real Madrid medical team.
According to a club statement the player has suffered "an extra-articular fracture [a fracture outside the joint] in the calcaneus bone [heel bone] of his right foot". Real Madrid have not indicated how the player managed to break his heel.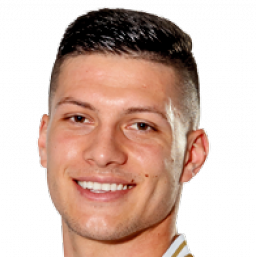 Jovic returned to the Spanish capital last Monday with his father stating: "He's somewhat depressed and afraid" following an interview with Serbian newspaper Kurir. He added: "It's a terrible blow. He was training every day in Belgrade and was feeling degrees of pain". Sources close to the player have relayed to AS that the injury was supposed to have happened in Madrid on Thursday.
Jovic himself is determined to be back playing by the middle of July with LaLiga hoping to restart the competition on 19 June, finishing by 26 July.
The Serbian international could be fit for the final games, but his realistic target will be focused on the next stage of Champions League games which according to UEFA will be played in August.